Harvard To Install Huge Solar Panel System
This article is more than 11 years old.
Harvard University plans to install a huge solar panel system on a building it owns in Watertown, in what it says will be the largest institutional solar power array in New England.
The spread of solar panels will stretch as long as almost two-and-a half football fields. They'll go atop a commercial building at the Arsenal, a large, Harvard-owned office complex along the Charles River.
Harvard Associate Vice President Jim Gray said the renewable energy produced will be equal to taking 43 cars per year off the road.
"This global warming battling task is won by a series of a thousand small victories as opposed to one or two big things," Gray said, "and this is one of those thousand things that we'll do over the next number of years to really have a cumulatively large impact."
Gray said the project is part of Harvard's goal of reducing its greenhouse gas emissions 30 percent by the year 2016.
The panels will be installed by Integrys Energy Services, a Wisconsin company, and Integrys will sell the power it generates to Harvard at market rates. As a result of the arrangement, Harvard will spend the same amount it would have spent to buy energy from traditional utility providers, but the energy it buys will be more environmentally friendly.
The project is partially funded by a $1.08 million grant to Harvard by the state's Commonwealth Solar Rebate Program. Gray said installation will begin early next month and will be operational by the end of the year.  Because the building's roof is flat, the solar panels won't be visible from the street.
This program aired on August 11, 2009. The audio for this program is not available.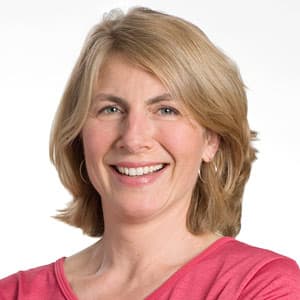 Sacha Pfeiffer Host, All Things Considered
Sacha Pfeiffer was formerly the host of WBUR's All Things Considered.