Remembering The Great New England Hurricane Of 1938
06:27
Play
This article is more than 11 years old.
"Up from the West Indies, cradle of hurricanes, moved the terror," begins an old WPA documentary about the Great New England Hurricane of 1938. "A pit of low atmospheric pressure into which the air rushed from all directions to form a whirling shrieking vortex of high wind and heavy rain. Hurricane!"
The narrator's copy may sound overly dramatic, but this was very serious storm. In terms of damage, it was the sixth most expensive hurricane in U.S. history. As many as 800 people died, mostly in Massachusetts, Rhode Island and Connecticut.
[soundslide]http://www.wbur.org/files/soundslides/2009/wbur_0814_disaster-risks[/soundslide]
"The quiet dignity of colonial meetinghouses was reduced to broken lumber," the narrator continues. "In one brief hour, part of the ancient beauty that was New England's heritage vanished forever."
The film's presentation style is clearly from another era, but there are plenty of old-timers around Boston who remember what happened.
"It was a different atmosphere. It was something strange in the air," says Jack Meagher, who was 15 when the storm of '38 blew through his leafy suburb in Medford. "We didn't know what a hurricane was in those days. God's honest truth. I don't think I'd ever even heard of the thing."
That's not surprising, considering at the time, the last major hurricane to have hit New England came just after the Civil War. Jack and his friends had no idea what they were stepping out into.
"The wind was blowing and we were sorta leaning into it and joking and kidding," Meagher remembers. "My sister was visiting with the O'Neils. They came out on the porch, and this big tree was just in the far end, and they no sooner got in that door when that tree came down and sliced it — it almost brushed the front door."
While Jack's sister was narrowly averting death, the real action was just to the south in Milton, where the second highest wind gust ever recorded anywhere was whipping over the Blue Hill Observatory.
Charles Orloff runs the place today. "The masts that you see here, with 11 different wind systems," Orloff points out, "all blew off this roof, the last one to record 186 miles an hour just before the tower went down." Meaning, for all Orloff knows, there could have been a higher peak wind speed.
"Yeah, everything went at that point," he says. "We have been clearing a few trees around here, we have never found one that was older than 1938, so we know the top of the hill was completely taken down."
Glenn Field is a warning coordination meteorologist at the National Weather Service in Taunton. Basically, it's his job to keep us all a little scared.
"Last century there were four Category 3 hurricanes, Category 3 is a major hurricane, and they all happened in a 16-year period from 1938 to 1954," Field says. "There was the '38 hurricane, the '44, and then two of them in '54 — actually Carol and Edna occurred within 12 days of each other — and, uh, we haven't had any in the last 55 years."
"We definitely are due," Field says.
Not only are we due, Field adds, but when we get hit again, it's probably going to happen really, really quickly. Basically, there are two kinds of common hurricanes in the North Atlantic. There are the ones that form off the coast of Africa. They get huge, but they have to travel so far, we can know they're coming weeks in advance.
"The second source region is the Bahamas," Field says. "Now those storms can be up here in no time and so they kinda give us the willies."
"Hurricane Bob in 1991 was nothing more than a cluster of thunderstorms in the Bahamas on a Friday afternoon when all the emergency managers went back home for the weekend," he says. "But by Saturday it was a Category 3 hurricane, and by Monday it was in for breakfast and out for dinner here in New England."
In late summer and fall, the jet stream has a tendency to dip dramatically down to the Gulf Coast and then shoot back up toward the Northeast. It can grab one of those rapidly-forming hurricanes from the Bahamas like Bob and send it rocketing up the Eastern Seaboard at highway speeds, compared to the jogging pace of hurricanes that typically hit the south.
"The point at which southern New England needs to take action is when the storms are in the Bahamas," Field says. "They can be up here in just a matter of two days or so."
Stop here and imagine the whole city trying to board up their windows and buy bottled water and flashlight batteries in the space of 48 hours.
"And the point at which actions need to be complete is when the storm is at the latitude of North Carolina," Field says. "Did you hear me? That means North Carolina is when you have to no longer be tying up your boat or anything like that."
In the case of the 1938 storm, it made it from North Carolina to New England in eight hours flat, and its effects were felt well before then.
Back at the Blue Hill Observatory, Charles Orloff imagines what would happen if a similar hurricane came into the area today.
"I worry about the taller buildings, mainly in the Boston area, that weren't here in 1938," Orloff says. "We've seen what can happen in places down south with tall buildings, glass being blown out of those buildings. Certainly they're going to survive, but there could be tremendous damage done to these buildings."
And there's one other thing that gets Charlie anxious. There are way more trees around here than there were in the '30s when Boston was surrounded by farmland.
In hurricane-force winds, trees become deadly projectiles. Of course, it's hard to know what the next big one will look like until it's on top of us. But while it might not happen soon, it'll probably happen fast.
This program aired on August 14, 2009.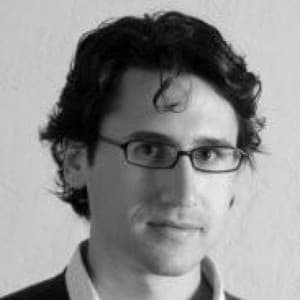 Adam Ragusea Reporter/Associate Producer
Adam Ragusea was formerly a reporter and producer for WBUR.