Suburban Foreclosure Wave Threatens Economic Recovery
03:37
Play
This article is more than 10 years old.
Jon Davis handles 10 percent of the state's foreclosure auctions. The Marshfield lawyer has been watching these auctions migrate from places such as Dorchester and Lowell.
The reason for these auctions is not the crazy interest-rate mortgages. It's the recession. Nowadays, people are losing their homes the way they used to before the sub-prime crisis.
"Historically, people lost their home when they lost their job, they lost their health or they lost their spouse," said Nicolas Retsinas, a housing market economist at Harvard University.
Unemployment is to blame again today. The number of foreclosure proceedings in Massachusetts has jumped an alarming 150 percent.
In fact, people under foreclosure I talked to in Sudbury didn't want to be interviewed for this story. They said they're ashamed — to have lost their jobs; to have run out of savings; to not be able to make their payments.
Whitney Tilson, a Harvard Business School grad and money manager, said, "the number of distressed homes coming through the pipeline has actually never been greater than right now."
Snapshot Of A Suburban Foreclosure
7 Beechwood Ave., Sudbury, Mass.
The facts:
Single-family colonial house
The figures:
Purchased: $410,000 in Nov. 2003
Sale price at foreclosure auction: 1 bid at opening price of $365,000
Tilson said Sudbury is a good example of what this coming wave could do to the market. Only seven homes above $1,000,000 have sold in the town this year. Last year it was 43, and that was a bad year.
"The listed prices appear to show that prices are holding up, but that's phony," Tilson said. "So what breaks the logjam? The wave of foreclosures working their way through the pipeline."
Foreclosed properties priced to sell will push housing prices down and push more homeowners under water and into foreclosure. And that could really hurt regional banks.
Unlike the sub prime mortgage crisis — which hammered national mortgage companies — in this instance, local banks carry more of these loans. When Massachusetts banks stand to lose as much as a few hundred thousand dollars a pop, they get more conservative about lending. Tilson said that will suppress economic recovery.
"This is something that's going to be with us for a while," he said. "There's no real way to hurry it up. As Warren Buffet said, you can't get nine women pregnant and have a baby in one month."
If we're lucky, Tilson said, the housing market will bottom out next year.
Harvard economist Nicolas Restinas agreed it will take a while, but at least Massachusetts, which isn't seeing as many foreclosures as other parts of the country, will be among the first places to get there.
"We take solace in the fact that we are still a growing population, people need a place to live," Retsinas said. "And at some point people will make the calculation –- not so much is this home a good investment, but is this home worth living in?"
Which goes to say: Massachusetts residents will have to go to more housewarming parties, before they can start celebrating a healthy economic recovery.
Related Links:
This program aired on October 14, 2009.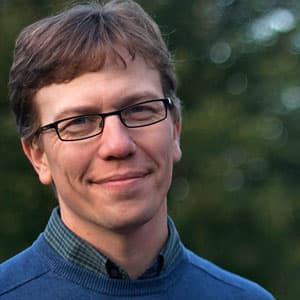 Curt Nickisch Business & Technology Reporter
Curt Nickisch was formerly WBUR's business and technology reporter.