A Controversial Hospital Deal Unfolds in NH
This article is more than 11 years old.
Former New Hampshire State Representative Don Welch, Democrat of Manchester, says a pending hospital acquisition will further limit patient choice, drive up costs, and enrich a local academic hospital. (He also says it's bad for Catholics, like himself):
As the fight for affordable, accessible health care rages in Washington, it appears that we're losing that war one business deal at a time in our own backyard. The latest battlefront is in the Granite State. New Hampshire's Dartmouth-Hitchcock Health has filed papers to acquire Catholic Medical Center in Manchester. Their public relations strategy of calling the takeover an "affiliation" belies the institution's own federal filings, and may prompt some to dismiss the importance and ramifications of the deal.
But, why would they find it necessary to emphasize that this is not a merger or an acquisition when their own legal filings indicate otherwise? The reason is two-fold. First of all, by calling it a mere affiliation, they hope to appease Catholics. Many of the faithful in Manchester and Boston, myself included, are outraged that a Catholic institution is about to fall prostrate to a secular academic hospital—the first ever such takeover in the United States.
Secondly, and perhaps more importantly, they do not want to call attention to the fact that by acquiring Catholic Medical Center, costs for all New Hampshire health care consumers will inevitably rise—just as they did in Boston in the wake of the Partners merger. Partners has not only driven up costs for patients of Mass General Hospital and Brigham and Women's, but also for patients of all nearby hospitals forced to compete against a dominant health care system (Partners) that pressured insurers (especially Blue Cross) to increase their own reimbursements. The Massachusetts Attorney General is investigating that deal and its continuing impact on premiums. The Boston Globe has quoted studies that attributed the increase in health care costs in Boston to that merger, and the Robert Wood Johnson Foundation also studied the cause-and-effect relationship between hospital mergers and increased costs.
There are several ways Dartmouth-Hitchcock Health will profit from the acquisition.
First, DHH can use CMC as another teaching hospital for residents and charge more for inpatient care. Those higher rates are available for being an academic medical center. Also, there is technical fee billing, and provider based billing – internal procedures that people won't see until their premiums rise. This is aside from striking higher reimbursement deals with insurers. DHH will make millions more simply from those billing methods.
If DHH continues its current growth trajectory, it's hard to imagine that the cost of health care in New Hampshire will do anything other than increase. In Boston, Partners made tens of millions out of the merger, and continues to do so in its aftermath. Dartmouth seems to be trying to follow that same path to riches at the cost of affordable health care for New Hampshire residents. If history is to be our guide, New Hampshire health care consumers are about to take it on the chin. While it's important to pay attention to what's going on with health care in our nation's capital, let's not forget what's happening closer to home.
As a former State Representative in 1997, representing Manchester, N.H., I took the lead position in petitioning the N.H. Attorney General to de-merge Catholic Medical Center and Elliott Hospital under the umbrella of Optima Health. This was a successful de-merger. I once again have prepared a petition to STOP the take over of Catholic Medical Center by Dartmouth-Hitchcock Health and will present it to the N.H. Attorney General in the next 2 weeks.
North of the border, we're hoping the AG squashes this deal before we end up with a huge hospital monopoly.
(Welch, who calls himself a community activist, says he has no financial stake in the deal, nor is he a member of New Hampshire Right to Life, which is also opposing the proposal.)
This program aired on October 15, 2009. The audio for this program is not available.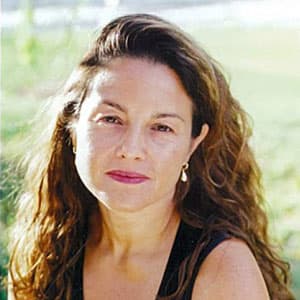 Rachel Zimmerman Health Reporter
Rachel Zimmerman previously reported on health and the intersection of health and business for Bostonomix.