Pushed To The Financial Brink, 'Safety Net' Hospitals Plan To Sue
01:56
Play
This article is more than 10 years old.
Here's a worry: Health care reform may be bankrupting some hospitals here in Massachusetts.
They're known as "safety net" hospitals because they treat the state's poorest patients, and they're now planning to turn to the courts for help.
If you want to get a sense of how bad the financial situation is at Holyoke Medical Center in the western part of the state, just go to the office of Hank Porten, the hospital's CEO. Actually, Porten doesn't really have an office.
"You're actually in three combined trailers to accommodate much of our senior staff," Porten says, as he stands in the makeshift space where he spends most of his work days.
That's right: Porten, the hospital's chief executive, works out of a little red mobile trailer in the hospital's back parking lot.
He moved there because Holyoke Medical needed more room for patient services but didn't have enough money for an expansion. "So we gave up our places and moved here to a trailer," Porten recalls. "I don't even have a washroom in here!"
Porten says the money crunch is also obvious in the hospital's tiny emergency department.
"It was designed for about 13,000 patients; today we see 45,000 patients a year through here," he says.
Holyoke's emergency department is so undersized that federal and state health officials have ordered the hospital to expand it. But that would cost about $30 million — and Porten says that's money he doesn't have.
"We're struggling every day just to keep things together," he says. "That's the unfairness in this."
The unfairness, he says, is the burden that state health reform is putting on safety net hospitals like his by cutting reimbursement rates.
Remember: Safety nets, by definition, serve mostly low-income patients who don't have insurance, or who have government insurance that reimburses only pennies to the dollar.
"We're filing the lawsuit as soon as it's ready," says Dr. Gary Gibbons, the CEO of another safety net hospital, Quincy Medical Center. He and Hank Porten are both part of the expected suit. Just like Holyoke, Quincy is in such grim financial shape it's had to cut patient programs and lay off staff.
Gibbons hopes a lawsuit will result in more funding.
"It is finally a lot of us getting together to say, 'Hey, we are a voice and we want to be listened to.' Or we're going to bankrupt these hospitals and we'll be out of business," he says.
So far, four other safety nets — Berkshire Health Systems, Cape Cod Healthcare, Merrimack Valley Hospital in Haverhill and St. Vincent Hospital in Worcester — have joined Quincy and Holyoke, and more are expected to sign on or file separate suits.
They feel they have to sue because Boston Medical Center, the state's biggest and probably best-known safety net hospital, has already filed a similar suit. And they don't want to lose out on a possible settlement.
Hank Porten of Holyoke Medical also says it's unfair that Boston Medical gets better financial treatment by the state.
"BMC is entitled to some of the money they receive; they do take care of a population that's poor," he acknowledges. "But why is their poor more appreciated than the poor of the rest of the state?"
Wendy Parmet, a health law specialist at Northeastern University's law school, says it's not an ideal time for hospitals to be suing for more money.
"Obviously the state is facing a financial calamity at the moment," she notes, "and so there's not a lot of pie to cut up."
And she says if the state gives more to one safety net hospital, that means less for the others.
"These kinds of issues are much easier to deal with in flush times than in times of scarcity," she says, "because what we're really talking about is divvying up incredibly scarce resources."
Still, Parmet says a lawsuit could achieve one major goal: It would raise public awareness about the importance of safety net hospitals — and about the financial straits they're in.
This program aired on October 22, 2009.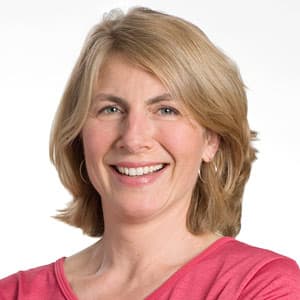 Sacha Pfeiffer Host, All Things Considered
Sacha Pfeiffer was formerly the host of WBUR's All Things Considered.