Leaving Students Behind: Health Plans Get Failing Grade
This article is more than 11 years old.
Nancy Turnbull, Associate Dean for Educational Programs at the Harvard School of Public Health, reports that the state student health insurance program is riddled with gaps, complications and high costs:
A recent report on the student health program (SHP) by the Division of Health Care Finance and Policy gives us one of the first detailed looks into student health insurance plans since they were mandated 20 years ago. And it's not a pretty picture.
Some background: Most students in Massachusetts are required to have health insurance and colleges and universities are required to offer qualified student health insurance plans (QSHIP) that can be purchased by students to meet the state mandate. Only a quarter of students subject to the mandate (about 97,000 people) buy school-based insurance; most waive the school coverage because they have insurance through their parents, a spouse, or an employer.
We've always known that the minimum required benefits in student health insurance have some serious gaps, particularly for students who have serious medical problems. The plans were mandated as part of the state's 1988 health reform law, with a primary purpose of getting students out of the state's Uncompensated Care Pool. Since the state was mandating coverage, it wanted to keep premiums low, which it did by developing a minimum benefit package that would cover most of the needs of most students but not provide comprehensive coverage.
The minimum standards recognize the goal of making primary and preventive care reasonably available to students by mandating coverage and keeping the maximum annual deductible fairly low ($250). (Most schools have student health services at which students can obtain many primary care services that are financed directly by the schools rather than through insurance.)
But SHIP plans are permitted to impose limitations that are uncommon in most other types of health insurance in the state, including:
--Caps on total benefits per illness or injury of $50,000 (an annual cap of $50,000 is permitted in the state's Young Adult Plan).
--Annual or per illness/injury limits on specific services. For example, some plans have an outpatient service cap of $1500 or a limit of $5,000 on surgeon's fees
--No coverage is required for prescription drugs
--Limits on pre-existing conditions for up to 6 months
Many of the school plans also have complicated and high cost-sharing, especially coinsurance, which makes it very difficult for students to understand their potential liability.
Although it's no surprise that most QSHIP plans have limited benefits, the DHCFP report provides information on the number of students affected by the limitations. For example, in the last three years, a fairly small number of students—92—exceeded the maximum benefit in their QSHIP plan but more than 4,000 students exceeded the outpatient maximums. While the numbers might seem small, students can incur significant medical debt because of these limits.
And since one of the primary purposes of insurance is to provide financial protection if we get seriously ill, many QSHIP plans fail this test.
The concern that has always been expressed about improving the minimum QSHIP benefits is that any change would increase premiums, perhaps significantly, for some schools and their students. But the DHCFP report suggests we might be able to have our QSHIP cake and eat it too.
This is because the report shows that QSHIP plans are very profitable for most of the insurers that sell them. The average profit margin is 10%, or $11 per member per month, compared to a profit margin of 2% or $8 pmpm in other types of private health insurance. (The average monthly premium for regular health insurance is $343 compared to $104 for QSHIP). At a profit margin of $11 pmpm, QSHIP plans generate $13 million in profits annually for the insurers that sell them (or $10 million excluding Havard, MIT and Northeastern, which self-insure their student plans and so retain any surplus).
These profits are going mainly to a small number of out-of-state health insurance companies. Four insurers--Aetna, Nationwide, Combined and MEGA-- cover 60% of the students (and 82% of the students covered by insured rather than self-funded plans). This contrasts to the rest of the private health insurance market, in which local plans cover most people.
It's hard to believe that we can't do much better in providing decent health coverage to students at an afforable price. In addition to reducing profits, there are probably also real opportunities to decrease the 20% of premium that goes to administrative expenses (including broker commissions). The Connector, of which I am a board member, seems a logical agency to take the lead on developing new insurance products for students, working in partnership with DHCFP, which oversees the SHP in the state, and the Division of Insurance, which is responsible for overseeing insurance companies licensed in the state.
Students were the first group to be required to have health insurance in Massachusetts, but ironically, we've left them behind in our most recent health reform efforts. The DHCFP is to be commended for taking this hard and public look at the SHP program. Now it's time for action.
This program aired on November 14, 2009. The audio for this program is not available.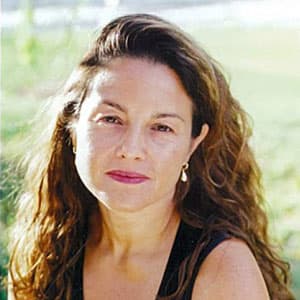 Rachel Zimmerman Health Reporter
Rachel Zimmerman previously reported on health and the intersection of health and business for Bostonomix.