Study: Swine Flu Is Relatively Mild Virus After All
This article is more than 11 years old.
Good news on the swine flu front: A new Harvard study shows that the H1N1 virus is considerably less severe than health officials first feared it might be.
When swine flu began circulating in the U.S. last spring, public health experts worried it could cause many more hospitalizations and deaths than regular seasonal flu.
But a lot more is known about H1N1 now, and Marc Lipsitch of the Harvard School of Public Health says swine flu now appears to be a relatively mild disease.
"It definitely has been the trend that the more we learn, the milder this appears," said Lipsitch, a professor of epidemiology and the study's senior author. "Having said that, it still is causing serious disease in some people and it's going to continue to do so. So it's still worthwhile to be vigilant against it."
Even people who aren't in a high-risk group for complications from the virus should get the H1N1 vaccine to prevent the illness from spreading, Lipsitch said.
"Given how easy it was for me, finally, to get myself and my kids vaccinated this weekend after being unable to do so, I recognize that people are no longer as anxious to get vaccinated as they were a few weeks ago," he added. "But better than expected doesn't mean harmless. So it's still important to get vaccinated."
Lipsitch says his research shows the death toll from swine flu could even be lower than the death toll from seasonal flu this year.
The study, conducted with researchers at the UK Medical Research Council, appears online in the journal PLoS Medicine.
This program aired on December 7, 2009. The audio for this program is not available.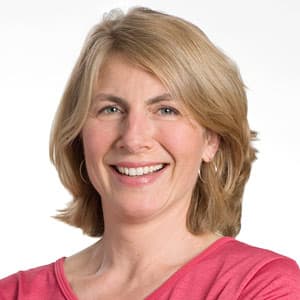 Sacha Pfeiffer Host, All Things Considered
Sacha Pfeiffer was formerly the host of WBUR's All Things Considered.