Hundreds Of Somerville Laundry Workers On Strike
This article is more than 11 years old.
Workers at the Somerville hospital laundry company Angelic Textile Services enter the sixth day of their strike Tuesday without an agreement with management.
The average pay for Angelic's 450 workers was about $9.25 per hour under the previous three-year contract, which expired at the beginning of the month, said United Food and Commercial Workers Union Local 1445 representative Jeff Bollen.
Angelic offered about a 2.7 percent increase for most workers. They want more than that, and they're asking for bigger boosts in benefits than the company has offered.
Bollen said the workers, most of whom are immigrants, should get more money considering the nature of the work they're doing.
"They work with soiled hospital linens that are coming in with the human discharges," he said. "They have to have shots for hepatitis and so forth upon being hired."
Bollen admitted it's been hard for workers to strike during a downturn. "And as each day goes on it gets tougher and tougher for them to be out here with no money coming in, the holidays approaching," he said.
The company said a third of the workers are not honoring the strike. Angelic has hired temps to get the work done. Vice-President John Joyce said area hospitals and medical clinics are in no danger of losing their laundry service.
Joyce described the Georgia-based company's contract offer to the Somerville workers as positive, especially considering that Angelic's customers have been pressuring to reduce the price of its service amid the recession.
Joyce said the company may hire replacements, because "thousands of people want these jobs."
This program aired on December 15, 2009. The audio for this program is not available.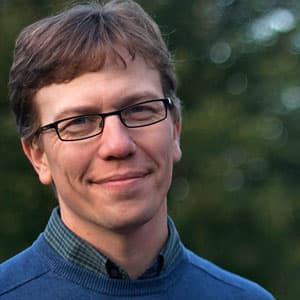 Curt Nickisch Business & Technology Reporter
Curt Nickisch was formerly WBUR's business and technology reporter.