A New Frequency In Boston Public Radio News
02:54
Play
This article is more than 9 years old.
This market has basically added a public radio news station.
WGBH may be better known for its TV channels.  But it has taken over a commercial classical music radio station. That's letting WGBH change its own programming to more directly compete with WBUR, long the dominant NPR news station in Boston. So what does this mean for the public radio listener?
WBGH finalized its purchase of WCRB for $14 million earlier this month.  The commercial classical music station now becomes non-profit. And that changes the game for WGBH.
Jon Abbott, the general manager of WGBH, says his station is now free to drop classical music from its lineup on WGBH-FM.
"For us, our challenge was we really had three things we did especially well: news, classical music and jazz," Abbott said. "And so the WCRB opportunity affords us the wider canvas to make a more consistent commitment to our news programs."
Competing Weekday Lineups

Click to enlarge. (Andrew Phelps/WBUR)
"Public radio listeners in Boston should be elated about this," said Mark Ramsey, a radio industry analyst. "Because this means there's another outlet to serve a greater scope of their interests."
WBGH is launching two daily talk programs. The prominent TV host Emily Rooney will host one of them. The station is also hiring two reporters. And it will still keep jazz in the evenings.
But going from one to two information stations doesn't necessarily mean that listener financial support will double. Neither will the toned-down advertising called underwriting, on which public radio stations also depend.
That worries WBUR General Manager Paul La Camera.
"Whether the support system is there in corporate underwriting and listener donations to support two robust, vigorous news and information stations — that's to be seen," La Camera said.
WGBH's move to a more uniform format is not a new strategy for public radio stations nationwide.
In Seattle, KUOW competes with KPLU. Both stations air Morning Edition and All Things Considered from National Public Radio. Both have strong local newsrooms.
The program director at KUOW, Jeff Hansen, said the net result is that the Seattle public radio audience is bigger.
However, "the two stations have less listening at that time of the day than they would if only one station were airing Morning Edition," Hansen added. "So there's a net increase to the market in listening, but a loss of listening to individual stations, if any of that makes sense."
The trend in Washington state can also be seen in reverse in Washington, D.C. Two public radio news stations there were going head to head. Then one changed wholesale to classical music. The number of listeners went up at each.
Across the country, Los Angeles is home to one of the more competitive public radio markets. The general manager of KCRW, Ruth Seymour, saw her station lose listeners when a new competitor came along.  But she says her station lost complacency, too.
"We're a better station because they're there," Seymour said. "They're probably a better station because we're here."
Each market is different. But Seymour says what public radio stations everywhere need to do better is get new listeners. And she says competition can help with that. "If you worry about the people you have, you'll never have any more than the people you have," she said.
Which is why some industry analysts criticize WGBH for stopping short of its potential for new programming.
Radio consultant Mark Ramsey says the more differentiated and distinctive radio programming is, the better for listeners. He calls it unfortunate that both WGBH and WBUR air the same programs, Morning Edition and All Things Considered, during the key parts of the day.
"The point in having two alternatives is that they're actual alternatives," Ramsey said. "Those are huge blocks of the day in which the two stations sound almost exactly the same. That's not choice, that's redundancy."
Now, WGBH had already been airing those news shows. It left those alone. It's just adding new talk programming in between. The station's general manager, Jon Abbott, said public radio listeners here will benefit with more choice.
"Boston's really fortunate because it's going to have two accomplished stations and the chance for folks who really want to stay engaged and informed to have more at their fingertips, more at their ears," he said. "And I don't see it really so much as competition as an ambition we both share to do better by Boston and by this region to keep them informed."
"You know, it's funny, public radio can be very genteel," said WBUR GM Paul La Camera.
"A couple of us came out of the commercial side of the business and so, you know, the competitive aspect now is exhilarating and inspiring," he went on. "We have no intention of surrendering any of the ground that WBUR enjoys in Boston right now and, in fact, we intend to gain even higher ground."
What is clear is that both WBUR and WGBH have more than just each other to worry about. Their futures may depend more on how well they harness the ever-growing power and importance of digital media.
This program aired on December 18, 2009.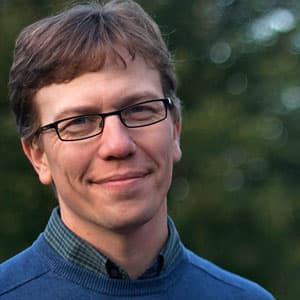 Curt Nickisch Business & Technology Reporter
Curt Nickisch was formerly WBUR's business and technology reporter.