Mass. Ocean Plan Promotes Offshore Wind Farms
This article is more than 11 years old.
Massachusetts has released a first-in-the-nation ocean management plan that increases protection for sensitive marine wildlife and promotes the development of offshore renewable energy projects, such as wind farms.
The plan prohibits commercial development in some areas of the ocean and encourages it in others by setting aside 2 percent of state waters for industrial-scale wind energy projects.
The two industrial zones are off of Nomans Land, an uninhabitated island about three miles from Martha's Vineyard, and near Cuttyhunk, which is part of the Elizabeth Island chain near Buzzards Bay.
The commercial zones are ideal areas for renewable energy projects, according to Jack Clarke, director of public policy and government relations at Mass Audubon, who was part of a state advisory commission that wrote the plan.
"First, there's wind there — very good wind," Clarke said. "Second, they're not areas that are habitat for endangered species, not heavily fished commercially, and they're not transit routes for ship traffic in and out of the port of Boston."
Clarke also said the waters in those areas are deep and rough, so developers could face many challenges building turbines there.
State officials expect immediate industry interest in building turbines in those new ocean zones, Clarke said, adding that "we would welcome proposals for off-shore wind projects."
The ocean management plan, which was mandated by the state Oceans Act of 2008, is designed to regulate development in state-controlled waters.
Previously, development proposals were handled on a first-come, first-served basis, leading to conflicts between development and conservation uses, Clarke said.
The plan also creates protected areas near the Cape Cod National Seashore meant to safeguard critical species like rare marine mammals and critical habitat such as eelgrass beds.
In a statement, the Conservation Law Foundation called the plan "a milestone for Massachusetts and the country."
"Our state's ocean waters are a critical source of jobs, food, recreation, transportation and energy development, and are under increasing pressure from competing economic interests, not to mention the patchwork of agencies and laws that govern these strategic resources," the statement continued.
"With the Massachusetts Oceans Act of 2008 and now this sweeping plan to implement it, the Commonwealth has shown the way forward to other ocean and Great Lakes states and the need to act affirmatively and aggressively to protect and manage their marine resources."
This program aired on January 4, 2010. The audio for this program is not available.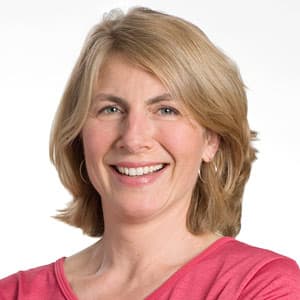 Sacha Pfeiffer Host, All Things Considered
Sacha Pfeiffer was formerly the host of WBUR's All Things Considered.