A Reaganite In Camelot?: The Partisan Battle Over JFK's Tax-Cut Legacy
04:33
Play
This article is more than 11 years old.
Is it fair for a Republican in the race for Massachusetts open U.S. Senate seat to invoke the Democratic idol John Fitzgerald Kennedy? Scott Brown has been touting JFK's tax cuts in the 1960s as the right way to stimulate the economy today.
For a while there, John Kennedy did sound a lot like Ronald Reagan. Take his 1962 speech before the business-friendly Economic Club of New York, where he called the nation's tax system way too heavy-handed.
That it siphons out of the private economy, too large a share of business and personal purchasing power. That it reduces the financial incentives for personal effort, investment and risk-taking.
But JFK was a half-hearted tax cutter.
"Kennedy was not a fan of his own tax cuts, ironically," said Richard Parker, an economist at Harvard's Kennedy School of Government.
Parker said JFK wanted to avoid a recession by increasing government spending. But conservatives in Congress opposed running a deficit. Kennedy's economic advisers pushed tax cuts instead, telling him that would do more to stimulate the economy. Because, Parker said, it'd never been done before.
Listen: JFK Makes Case For Tax Cuts
http://audio.wbur.org/storage/2010/01/news_0108_jfk-tax.mp3
"This was, in a way, a kind of scientific experiment akin to physicists experimenting with the creation of the atom bomb in the second World War," Parker said.
In fact, Parker said, President Kennedy kept calling it his advisers' experiment. "He was a modestly enthusiastic wait-and-seer," Parker said.
Kennedy didn't live to see it. He was killed while Congress was still debating the tax cuts. Just as Sen. Edward M. Kennedy has been invoked lately to help pass national health care reform, the tax cuts back then were passed as a memorial to JFK. And they were a home run.
"It wasn't just that he pulled the country out of recession," said Ken Rogoff, another Harvard economist. "But he put a tax system in place that laid the foundation for the boom that happened in the '60s."
Ever since, Republicans have cited JFK to drum up support for even lower taxes, including U.S. Senate candidate Scott Brown.
And they have a point. In the federal tax system, the more you make, the higher percentage you pay. But when Kennedy was president, the top rate was a whopping 91 percent. Why would you even work, if the government's going to take nine out of 10 pennies you earn?
"We had just raised the top tax rates too much," Rogoff explained. "We had killed the goose that laid the golden egg. We had gone too far. And pulling back was very, very helpful."
Although Kennedy's tax cuts lowered the top rate to 70 percent and gave more reason to work, Democrats downplay this. They say JFK's real tax-cut legacy is that lower-income and middle-class folks got more money back from the IRS, and drove the economy from the bottom up.
What both sides agree on is that JFK had it good. Harvard's Richard Parker said back in Kennedy's day, when taxpayers kept more of their income, those dollars stayed in the domestic economy.
"In 1963," he said, "if you bought a car in the United States, there was a close to 100 percent likelihood that it was made in America by American workers in American factories. Today, that likelihood is less than one in two."
And that's assuming the taxpayer spends it at all. Americans carry so much more debt now, they often just sock stimulus checks away, which doesn't do much stimulating.
Besides, tinkering with tax brackets is a different story nowadays. The top rate is just under 40 percent. Ken Rogoff said lowering that more doesn't get close to the same bang for the buck that JFK got.
"When Kennedy was alive, it was 91 percent," Rogoff said. "We're in a different world now."
The national deficit now is monstrous compared to the one Kennedy ran. The U.S. tax code is so much more complicated, and so is the economy.
Whomever Massachusetts votes in as its next U.S. senator faces much thornier economic challenges. In retrospect, JFK's tax cuts are so economically obvious, they seem as far away and magical today as Camelot.
This program aired on January 8, 2010.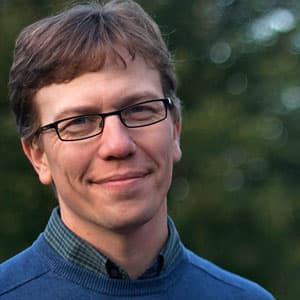 Curt Nickisch Business & Technology Reporter
Curt Nickisch was formerly WBUR's business and technology reporter.