Interim Sen. Kirk Defends His Endorsement Of Coakley
This article is more than 11 years old.
Interim U.S. Sen. Paul J. Kirk is standing by his decision to make an endorsement in the campaign to replace the late Sen. Edward M. Kennedy.
Massachusetts Republicans have said Kirk should not have endorsed Democrat Attorney General Martha Coakley because of a nonbinding resolution suggesting the Senate appointee remain neutral.
"I don't think any irreparable harm has been done. I don't think there were any surprises here," Kirk told reporters following an address Friday to the Greater Boston Chamber of Commerce. "And the people are always wiser than those of us who may endorse, and they make up their own minds."
Kirk endorsed Coakley and introduced her Thursday at an event attended by members of the Kennedy family, including the senator's widow, Vicki Kennedy.
A former top aide to Kennedy, Kirk was appointed by Gov. Deval Patrick in September to temporarily fill the vacancy left by the senator's death.
Rep. Brad Jones, the Republican leader in the Massachusetts House of Representatives, said Kirk violated the spirit of a resolution that the House attached to a bill giving the governor the power to fill the Senate vacancy on a temporary basis until the special election was held.
The resolution stated that the House, "strongly discourages a senator who takes office as a result of a gubernatorial election from becoming a candidate or endorsing any candidate in the special election that immediately follows such an appointment."
Coakley faces Republican state Sen. Scott Brown and independent Joseph L. Kennedy, no relation to the political family, in the Jan. 19 general election.
This program aired on January 8, 2010. The audio for this program is not available.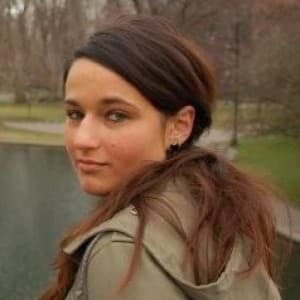 Lisa Tobin Senior Podcast Producer
Lisa Tobin was formerly WBUR's senior podcast producer.