Rep. Frank Fears For Future Of Health Care Reform
04:48
Play
This article is more than 11 years old.
Rep. Barney Frank says he is disappointed by the Democrats' loss of a Senate seat but is calling on his party colleagues to respect the electoral process and not try to ram the existing health care bill through Congress before Republican Sen.-elect Scott Brown takes office.
"I wanted to see the bill passed," Frank (D-Newton) said in an interview Wednesday with WBUR's Bob Oakes. "But I think we have to take another look at it. There are now 41 (Republican) votes in the Senate. I think we have to take that into account."
State Sen. Scott Brown's stunning victory Tuesday over Democrat Martha Coakley signals an end to the majority party's current proposal to expand health care coverage. Brown campaigned on a promise to be the 41st vote Republicans need to stop that plan from passing.
"The original notion of getting a House-Senate conference and compromising and passing that bill in both houses — which would have been preferable, could have cleaned up some of the mistakes in both bills — that can't happen," Frank said.
Had Coakley won, Frank said he believes the House and Senate could have worked out a compromise. But, he said, "respect for democratic procedures must rule out any effort to pass a health care bill as if the Massachusetts election had not happened."
A Revised Version Of Reform
Frank said he thinks a revised version of health care reform is still possible, "with some Republican help." But he isn't yet sure whether that help is on the way. "I think frankly it depends on whether (there is) any Republican support for any of this. Maybe there isn't," he said. "And that will be sad ... but that's where we are."
Oakes pressed Frank on whether he was questioning a future for health care reform, at least in the short term.
"Well, I am," Frank said. "Look, you have 41 Republican senators. You have the Senate rules that say you need 60 votes to pass things. I regret that, but that may be an insuperable obstacle. I hope it won't be, and I know we're going to explore ways around it."
Frank does not, however, believe there will be a push by Democrats on Capitol Hill to try to pass some version of health care reform before Brown is sworn in. "I think that would be inappropriate, to use (interim U.S. Sen.) Paul Kirk's vote instead of him," Frank said. "I would not vote for any bill that came out of such a procedure and I don't think anybody's even going to try it."
President Obama has echoed Frank's sentiments. He said Wednesday it's time to come together around a bill that can draw Republican support, too. "The people of Massachusetts spoke," Mr. Obama said. Brown has "got to be part of that process."
The Trouble At Home

Brown's win is a wake-up call to Democrats in Massachusetts, as well. State Republicans have said that they feel emboldened by his victory. Some have already touted that they have the senator-elect's endorsement.
The big question is whether the all-Democratic Massachusetts congressional delegation will face a greater challenge in their re-election campaigns in the fall. Frank's fourth congressional district went overwhelmingly for Brown on Tuesday; just five of the 24 cities and towns voted for Coakley.
Frank acknowledges that it may be a tougher race than he's used to. "But, if I want to get re-elected, which I do, it's my job to run, and talk about the issues and talk about my record, and that's the nature of democracy," he said. "That's the way the process is supposed to work. I've been running against opponents, I've debated every opponent I've ever had who's wanted to debate, and I'm ready to do that going forward."
Frank also noted that the challenges Coakley faced in the special election race were in some ways unique to the candidate. "She was new to this process," Frank said. "I think those of us who've been representing congressional districts have established some relationships with voters."
He pointed out that Brown focused on the health care issue, whereas the re-election campaigns would likely be about more than that. "In my case, for instance, toughened reform in the financial system to prevent the kind of abuses we've seen in the past," he said, "which sadly the Republicans in the Congress have been opposing."
More fierce competition or not, Frank said he will "definitely" seek re-election this November.
This program aired on January 20, 2010.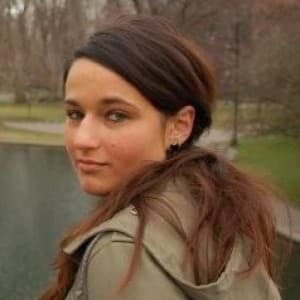 Lisa Tobin Senior Podcast Producer
Lisa Tobin was formerly WBUR's senior podcast producer.