Shooting With Purpose: N.H. Man Aims For One Million Free Throws
This article is more than 10 years old.
Dave Cummings is standing in the gym at the Epsom Center School. Two of his three children attend this school and Cummings serves on the town's school board, but he is here on a Wednesday night in mid-January for the same reason he has been here nearly every night for the past two months: to shoot foul shots.
Cummings is trying to make one million free throws by Veterans Day 2011 to raise $1 million for charity. Why foul shots?
"It's one of the few skills that I have," Cummings said. "I can bake a real mean chocolate chip cookie, but I figured a bake sale wasn't really going to do it. I'm a decent skier. I have a few modest talents that don't translate, but this, I thought, would probably translate."
Cummings, 42, calls his fundraiser "Hoops for Heroes," and the donations will go to help wounded U.S. military veterans. He frequently points out that Hoops for Heroes is not a political project, but he says the call to action in President Obama's inaugural address last January was part of the inspiration that led him to begin shooting outside two nights later.
"It was brutally cold, but I shot 100 foul shots and thought that would be the start to Hoops for Heroes," Cummings recalls. "I did that for another couple of weeks and I was shooting 100 here, 200 there. I actually realized that at the pace I was going, I ended up doing the math after a couple of weeks, I would be 73 before it finished. So I determined that that wasn't going to work."
Cummings set the idea aside for a few months and then started planning again. He was elected to the school board in the spring and asked for permission to use the school's gym. The board approved and Cummings began shooting in earnest on Veterans Day.
"We looked at it as 1,000 a day for 1,000 days, which would be coming up on three years," Cummings says. "After I started going, and realizing that it was actually going significantly faster than I thought, I sort of stepped that up a little bit and realized that 1,370 a day for two years would be exactly two years."
The beneficiary of Cummings' fundraising is the Intrepid Fallen Heroes Fund (IFHF), a sister organization of the Intrepid Sea, Air & Space Museum in New York City. Established in 2000, the organization has provided financial support to families of those killed while serving in the military and funded a physical rehabilitation facility at Brooke Army Medical Center in Texas.
According to a 2008 survey by the Rand Corporation, nearly 20 percent of service members returning from Afghanistan and Iraq report having a traumatic brain injury. The fund's latest project is the construction of a $60 million medical center in Bethesda, Md., for military personnel suffering from that type of injury. Fund President Bill White says Cummings' foul-shot fundraiser is creative and serves a purpose beyond raising money.
"I have never heard of anything so innovative, creative, exciting, fun. And something that brings basically the whole country in on this," White says. "He brings awareness to traumatic brain injury. Most average citizens, when I say, 'Hey, have you heard of TBI?,' they don't know what I'm talking about."
This night, Cummings' wife, Heather, and their 9-year-old son, Noah, have come to the gym to hang out for part of the session. Heather says that although the number of shots varies, Dave is committed to shooting every day, even when he is ahead of his pace.
"Christmas morning, the kids unwrap all their gifts. They're all engrossed in their new things," she says. "And it is snowing out and Dave puts his outdoor garb on and out he goes to the driveway because the gym here was closed. And he shot for two hours. He's a trooper."
Cummings played basketball in high school. After college, he worked as a sportswriter and editor for small newspapers in the northeast for 15 years before taking a media relations position a few years ago. Heather, who also works full-time, says the family's evening routine has definitely changed since Dave started shooting.
"He'll come down and shoot at 8:30 or 9 p.m. Get home at 11," she says. "And then it doesn't stop there. He uploads the video and does his blog entry. So, we shut the lights off between 12 and 1 at our house and start all over the next day."
Whenever he shoots, Cummings places a pair of red, white and blue basketball sneakers just off the court under the hoop.
"That is simply a reminder for me of why I'm doing this," he says. "And it's for the veterans and for our military, who might otherwise be on a basketball court or might otherwise be home playing with their kids, but they're not."
Heather says Dave has been motivated by veterans' stories. She says one of their neighbors who they did not know very well heard about Hoops for Heroes and came over to talk about his experience as a Vietnam vet.
"He talked about (post traumatic stress disorder) and how difficult it's been for the group of men that came back," Heather says. "He shared that with Dave and some of the stories and offered to rebound and donated to the IFHF, and it's those kinds of things that really make a difference to Dave and his efforts here and just keeps pushing him forward."
This night, Cummings is going for 1,600 shots in two hours. He counts each make aloud. Volunteers rebound and pass the ball back to him, but to call it "rebounding" is a bit misleading. Cummings makes about 90 percent of all his free throws.
To put his goal into perspective, take the career of the NBA's all-time leading scorer, Kareem Abdul-Jabbar. In 20 regular seasons, Abdul-Jabbar attempted more than 9,300 foul shots and made just over 6,700. Cummings recently made 7,000 shots in one day.
A week after our first meeting, Cummings prepares to shoot at another gym. This time, at halftime of a boys' basketball game in Pembroke, N.H., between the Pembroke Academy Spartans and the Merrimack Valley Pride, he has an audience as he tries to make his 100,000th shot. Cummings tells the crowd about his goal and also invites all the veterans in the audience to stand while the crowd applauds.
He misses the first shot. Then he hits 20 in a row. The 100,000th shot, 10 percent of his goal, took him two months and nine days.
Cummings is hoping to make more public appearances and has contacted NBA Commissioner David Stern about shooting at halftime during professional games around the country. To date, Cummings has only raised about $5,000, but he believes the donations will come in faster as the number of made shots grows.
Cummings says shooting from now until Nov. 11, 2011, doesn't seem daunting when he reads e-mails and letters from people sharing their stories and support.
"I really feel privileged to be in the middle of that," Cummings says. "and there are a lot of people having a part in this, whether it be rebounding or contributing or sending e-mails just playing some sort of role, and it's fun."
You know, I'm not thinking about one million," he adds. "I'm thinking about the trip to one million, and it is a great trip."
---
This report originally aired Jan. 23 on Only A Game.
More:
This program aired on February 1, 2010. The audio for this program is not available.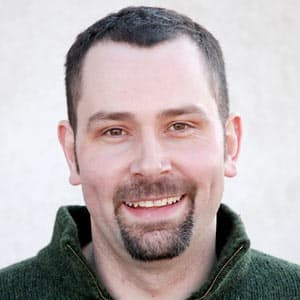 Doug Tribou Reporter/Producer
Doug Tribou was formerly a reporter and producer at WBUR and for WBUR's Only A Game.