As Battle Nears End, Cape Wind Still Divides
05:03
Play
This article is more than 10 years old.
At 63, Bill Eddy has old-man-and-the-sea white hair. His face is a little wind-beaten from sailing all his life. Over the same period of time that the fight over Cape Wind has been building, Bill Eddy has been building something else: a sailboat.
"It's just amazing to me that I actually got it done," Eddy said. "When I think about how it started, and now looking at it, I'm amazed that I didn't give up."
"I have a firm, firm belief," Eddy said. "We may have to, for one generation, be willing to sacrifice a very small portion of a coastal sea off the coast of Massachusetts to launch this new future."
Bill is an Episcopal priest, and for him, Cape Wind is also about social justice. He thinks it's time for the people on the Cape and islands to share in the sacrifice for the energy that drives modern life.
"Consider for just a moment," he said, "the sacrifice that's already being made by the thousands of our American citizens who live where their mountains are being removed for coal. What about the thousands of American men and women who are serving overseas in Iraq and places to protect the oil is that we import? To be honest with you, the 130 turbines of the wind farm, I'd prefer any one of them to one more marker in Arlington National Cemetery."
A few miles away, Martha Powers feels just as passionately about Cape Wind, but she's against it.
She's about the same age as Bill and lives in a similar spot, at the end of a marsh off of Lewis Bay. Her dad bought the cottage in 1958. She spent summers here as a kid. Now she's a librarian and has moved in for good. She keeps binoculars by the back porch to watch the great blue herons and ospreys every day.
"This project would tear a big hole in that whole web of life there that could never be repaired," she said. "All the animals that live in the ocean beneath that water, and that fly above that water, it would be horrific. I can almost see it, like a bomb, to me, it feels."
Martha is worried about energy use, and global warming, too. But for her, Cape Wind would have a negative environmental impact. "It's not going to make any difference, this one wind farm," Powers said. "You would have to build, I don't know, hundreds of wind farms of this size to have any slight impact on global warming."
Instead, she's worried about the birds that would be killed by the spinning blades of the wind turbines. She can't bear the thought of migratory warblers being thumped into the sea. Her Christmas card this year was a photo of a chickadee perched on her finger.
"When you feel those little feet on your hand, trusting, it's an amazing experience," she said. "So to kill them is just such a horrible thought. That's the hardest thing for me to accept about this project."
A few miles away, Cape Wind supporter Bill Eddy celebrated the holidays with wind farm in mind, too. He put Christmas lights on the masts of his sailboat.
"I just know that, in a year or so, I'll be able to go out to the wind farm, and move through it and feel a tremendous sense of completion and unity in my life," Eddy said. "It'll be the wind in my sails and the winds in the blades of the turbine that will somehow make me feel that something very old and something very new is bringing about a most wondrous evolution."
Whether that evolution starts on Nantucket Sound is up to the U.S. Department of the Interior. If Cape Wind supporters and opponents don't come to an agreement themselves, Secretary Ken Salazar will decide by April.
This program aired on February 5, 2010.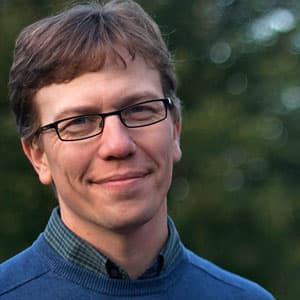 Curt Nickisch Business & Technology Reporter
Curt Nickisch was formerly WBUR's business and technology reporter.