Former Braintree Police Chief Criticizes State Investigation Of Bishop Shooting
This article is more than 10 years old.
More questions are emerging about the disturbing background of Amy Bishop, the Massachusetts native charged with shooting three university professors in Alabama Friday.
In 1986, Bishop killed her brother at home in Braintree (PDF), a shooting ruled accidental by state police. But the Braintree police chief at the time is now criticizing that investigation, and wonders whether the Bishop family told a story to protect their daughter from a murder charge.
John Polio was the Braintree chief in 1986 when his department responded to a fatal shooting. As is usual with suspicious deaths, he handed the case over to the state, the Norfolk County District Attorney. State police interviewed the family 11 days later.
The report says the shooting was accidental, but Polio says he sees reason to question its thoroughness. "To me, it was deficient, that's the best word I can use," Polio said. "It was deficient."
Polio said he knew the conclusion but that he never saw full report until this week. And now the 87-year-old said it doesn't add up with what his police officers told him back then.
"The way it came across to me, there was an argument between the brother and the sister," Polio said. "When in fact, according to the state police written report, the argument was between the father and the son."
Polio expressed additional concern with details omitted by the report. For instance, he asked, exactly what type of shotgun was used? Polio's understanding is that it was a shotgun that had to be reloaded after firing. The report does not explain how Amy Bishop was able to accidentally shoot multiple times. There is no ballistics test, either.
Polio said these are questions he would have wanted answered. "I'd like to think it was accidental but I can't deny facts, happenings, you know?" Polio said. "It makes me wonder, absolutely it makes me wonder, whether it was accidental or not."
Polio may have to keep wondering. The Norfolk County District Attorney said Monday it is not reopening the investigation — that the case of Amy Bishop shooting her brother dead in 1986 is closed.
This program aired on February 16, 2010. The audio for this program is not available.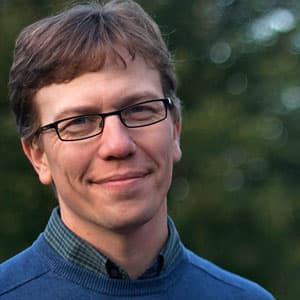 Curt Nickisch Business & Technology Reporter
Curt Nickisch was formerly WBUR's business and technology reporter.