Study: Chronic Health Problems Among Children On The Rise
This article is more than 10 years old.
A new study by Boston researchers finds that chronic health problems in children, such as asthma, obesity and diabetes, have more than doubled nationwide in the past 20 years.
The study delivers bad news about the health of American kids: It finds that about half of all children in the U.S. will be obese or have another chronic condition at some point during childhood.
But there's also hopeful news. Dr. Jeanne Van Cleave, the study's lead author, said many of these health problems will eventually go away.
"The kids could be getting excellent treatment, which helps their condition resolve over time, or a child's natural development will make it such that the condition will resolve over time," said Van Cleave, a researcher with the Center for Child and Adolescent Health Policy at Massachusetts General Hospital and an instructor of pediatrics at Harvard Medical School.
Still, she cautioned, "it's not OK to say, 'Don't worry about it' if your child has a chronic condition. He or she needs to be cared for by a physician and receive high-quality health care. That's very important no matter if the condition will go away on its own or not.
"But I think it's reassuring to parents and it's very hopeful to parents," Van Cleave added, "that with good treatment and with lifestyle changes a lot of these conditions will resolve."
The researchers defined "chronic" as a condition that lasts more than a year, requires more medical care than usual and affects a child's ability to do things that other children typically do at the same age.
"Chronic conditions" were grouped into four categories: obesity, asthma, behavior/learning problems and "other physical conditions," a catch-all group that includes speech impairments, severe hearing and vision problems, allergic conditions, heart trouble and respiratory disorders other than asthma.
Using those parameters, the researchers found that the rate of chronic health problems among children in the U.S. has more than doubled in the past two decades, from about 13 percent in 1994 to nearly 27 percent in 2006.
The researchers did not examine why these chronic conditions have increased, but they say underlying factors could include food choices, lifestyle, the increased likelihood that health problems will be diagnosed due to advances in technology and improved survival rates among children with serious health problems thanks to better treatment methods.
The researchers said the increase could also be attributed to the growing number of children born to older mothers, which is known to increase the risk of health problems.
To gather their data, the researchers studied about 5,000 children between the ages of two and eight. Each child was monitored for six years.
The study appears in the current issue of the Journal of the American Medical Association.
This program aired on February 16, 2010. The audio for this program is not available.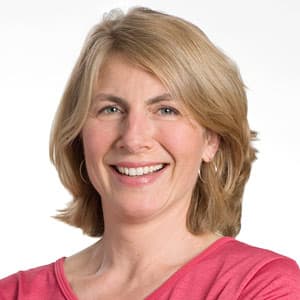 Sacha Pfeiffer Host, All Things Considered
Sacha Pfeiffer was formerly the host of WBUR's All Things Considered.