Fidelity Reports Boosted Retirement Accounts In 2009
This article is more than 10 years old.
Boston-based Fidelity Investments said its average 401(k) retirement account ended a tough economic year up 28 percent.
The growth came in spite of a year that bridged the heart of the recession. During 2009, the Dow Jones Industrial Average plunged to the lowest point in more than a decade.
But the stock market eventually improved and ended the year higher than it started. Fidelity Vice-President Beth McHugh said that's why 2009 still boosted retirement accounts overall.
"The takeaway," McHugh said, "is that those who stayed the course were able to recoup much of the loss that they experienced the end of 2008, first part of 2009."
Some have dubbed the 2000s "The Lost Decade," because the stock market ended the decade relatively close to where it started.
But the nation's largest mutual fund company touted 401(k) growth over the whole decade. McHugh said Fidelity's average retirement account ended the year 2.5 times as big as it was at the end of 1999.
She conceded most of that growth did not come from stock market gains. Instead, 75 percent of that increase in value came from continued retirement plan contributions, both from employees and from employers who matched those contributions.
This program aired on February 17, 2010. The audio for this program is not available.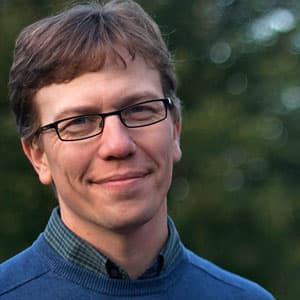 Curt Nickisch Business & Technology Reporter
Curt Nickisch was formerly WBUR's business and technology reporter.