Library Cutbacks Find Little Support At Public Hearing
This article is more than 11 years old.
Boston Public Library trustees, who must decide how to cut the library budget by 10 percent, are finding there is likely to be plenty of opposition to whatever choices they make.
More than 50 people spoke out against proposed cutbacks at the first public comment session Tuesday night at the Copley Square branch.
The trustees are focusing on two options for closing the budget gap: dramatically curtailing operating hours or closing as many as 10 branches. Many people rejected both proposals in the long and often uproarious meeting.
"This is still a city of turfs, and I think if you pitted people against each other it would be terrible, and I think people would act out about it as well," said Sarah Anne Shaw, president of Friends of the Dudley Branch Library.
Other attendees said they could not believe that Boston Public Library's $3.6 million budget shortfall could not be filled, either by donors or the state legislature.
"The real issue is that our state legislature has not had the courage to do what is right, to raise the tax base in this state to support libraries and supportive services for our community," Kelly Bates, of Roslindale, told the trustees.
Library President Amy Ryan laid out some of the parameters that officials may use to determine which branches might be cut. They range from circulation to handicapped accessibility. But other officials said those measures will be only part of the decision-making process.
"There's a story from each neighborhood library," said Paul La Camera, a trustee, who is also the WBUR general manager. "We're hearing those stories, we're going to hear more of them, and that's really going to be the driving determinate of where all this comes out."
Trustees said they to promise continue listening to library users before making their decision.
Related Links:
This program aired on March 10, 2010. The audio for this program is not available.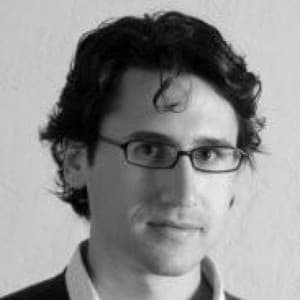 Adam Ragusea Reporter/Associate Producer
Adam Ragusea was formerly a reporter and producer for WBUR.