NCAA Expansion Could Make March Even Madder
02:50
Play
This article is more than 11 years old.
This weekend brings "Selection Sunday" — the day when the field for the NCAA men's basketball tournament is set. Think it's tough following 65 teams every spring? Try keeping track of 96 squads. Or 128. It could happen.
It may be hard to believe, but the 64-team Division 1 men's basketball tournament field was not etched into tablets on Mount NCAA in the ancient days of college hoops.
In fact, in 1939, the first NCAA tournament featured eight teams and there have been several expansions since. The 64-team tourney debuted in 1985, after several years with a 48-team field. In 2001, the NCAA added a play-in game, bringing the total to 65.
Miami Herald columnist Greg Cote believes the tournament is already too large.
"To me there was no compelling need to raise it from 48. I think there's a Cinderella fallacy connected to the NCAA tournament," Cote said. "The initial rounds are just sort of the weeding out process, where the charming little Woffords gets eliminated and then we get on to the real basketball."
But after a quarter of a century without major changes, there's talk of making even more March Madness. The NCAA is reportedly considering an expansion to 96 teams.
"The initial rounds are just sort of the weeding out process, where the charming little Woffords gets eliminated and then we get on to the real basketball."
--Columnist Greg CoteWhy now? The association has until Aug. 31 to opt out of its $6 billion, 11-year contract with tournament television partner CBS. That has led to speculation that the NCAA will take the option, expand the field and negotiate a new agreement with one or more networks. More teams mean more games, more games mean more TV coverage, and more TV coverage means more money.
Most observers agree a 96-team bracket would mean the end of the National Invitation Tournament, better known as the NIT, while making the NCAA tourney a week longer, and giving the top 32 schools an opening round bye. Cote thinks that structure would allow teams that struggled to make the cut.
"By the time you get that low you're talking about teams that probably had a 14–12 record or a losing record in their conference," Cote said. "Why should teams that suffered through a very mediocre season, or in most cases a disappointing season, be rewarded with what should be one of the great, grand, national stages in American sports?"
There's no shortage of people who agree with Cote. The talk of expansion has been widely criticized by columnists, bloggers and fans alike, but there are some notable expansion supporters, including coaches who have won it all.
Last week, Florida Head Coach Billy Donovan made his case for a bigger field on SI.com. Syracuse Head Coach Jim Boeheim has been a vocal proponent of expansion for years. There are 347 Division I men's basketball teams, and during a recent appearance on ESPN Radio, Boeheim argued it's too tough to choose between the teams on the bubble.
"I think the last eight teams that get in are going to look just like the last eight teams that get out. And to me that means you need to have an expansion," the Hall of Fame coach said.
"Getting in the tournament doesn't mean that you can win the tournament. That's not the point of the tournament. If you only limited it to the teams that could win, you'd only have eight teams in."
Last week, Cornell University earned its third straight tournament bid, but it wasn't easy. The Ivy League's regular season champion gets an automatic berth, but it's the only league without a postseason conference championship that can help sway the selection committee to add more Ivy teams. Although his Big Red might benefit from a larger bracket, head coach Steve Donahue is opposed to adding more entries.
"To dilute it more, for a lot of reasons, I think is wrong. I don't think the public is going to be more interested in it," Donahue said. "I think right now we have a great hold on the public and it captivates the whole country. I don't know why we would want to change that."
Donahue's view of the tourney's popularity isn't far off. A Microsoft/MSN survey found that 45 percent of Americans planned to fill out brackets for NCAA tournament pools last year.
In its annual report, the Chicago-based outplacement firm Challenger, Gray, and Christmas estimates the 2010 tournament will result in $1.8 billion worth of wasted time at the office, including pre-tournament research and time spent watching opening round games during business hours. CEO John Challenger sees additional teams and another round as more reasons for people to spend time tracking hoops while they're on the clock.
"People become so focused on this tourney and to get their picks right, they have a lot of research to do, so moving to 96 teams would mean a lot more homework and a lot less work being done," Challenger said. "Just one week is costing $1.8 billion. I could easily see that doubling."
Given the popularity of the Big Dance and its history of growth, is expansion inevitable? In an interview with The Associated Press on Tuesday, NCAA Senior Vice President of Basketball and Business Strategies Greg Shaheen said, "Nothing is a done deal or decided at this point in time." But consider this: The 25 years since the last major expansion are by far the longest stretch without a substantial change.
If you do participate in an office pool, a 96-team format would require picking 95 winners correctly to have a perfect sheet. But there's also one more pick you'll have to make: whether to put your brackets on two pieces of paper or start using a magnifying glass.
This program aired on March 12, 2010.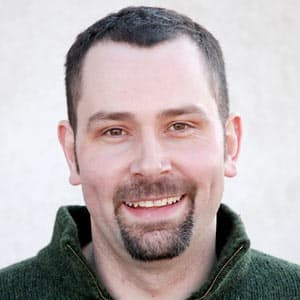 Doug Tribou Reporter/Producer
Doug Tribou was formerly a reporter and producer at WBUR and for WBUR's Only A Game.