Mass. Judge Rules Against Insurers On Premium Cap
This article is more than 9 years old.
A judge has ruled against Massachusetts health insurers in a premium dispute with state regulators.
In his ruling Monday, Suffolk Superior Court Judge Stephen Neel upheld the state's decision to reject hundreds of proposed health insurance rate hikes on small businesses and individuals.
The six local insurance companies involved had asked for an injunction that would have allowed them to temporarily go ahead with planned 2010 rate increases — up to 32 percent, in some instances — as they sue the state.
Before their suit is considered, the insurance companies must first appeal to the state Division of Insurance.
Insurers have said they could go out of business if they're not allowed to increase premiums to their proposed 2010 rates. But Judge Neel says there's no reason to step in at this point.
The state Division of Insurance had rejected the bulk of the proposed increases, saying the companies have not justified them and that they exceed the medical inflation rate.
Monday's ruling means the rejections stand — at least for now. For the time being, the insurers must charge the same premiums for small business health plans as they charged a year ago.
The state's rejection of the premium hikes came after Gov. Deval Patrick told the commissioner to deny any rate increases he deemed unreasonably high.
Patrick has said the state has to hold down health insurance costs to give financially-stressed small businesses some economic breathing room.
The debate has political undertones as well. One of the Patrick's main challengers as he seeks re-election is Republican Charles Baker, the former president of Harvard Pilgrim Health Care.
Baker says the rejections are an "election-year gimmick" by Patrick to create an issue between them.
Even if insurance rates are held at 2009 levels, though, Amy Whitcomb Slemmer, executive director of Health Care for All, says the larger issue is the rising cost of health care.
"Freezing rates does not get to the underlying problem that we're all trying to solve, which is addressing escalating costs and the problems of our system that are not sustainable," she said. "People can't continue to afford rate increases and our system has lots of room for improvement."
The Associated Press contributed to this report.
This program aired on April 12, 2010. The audio for this program is not available.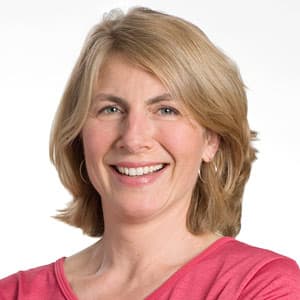 Sacha Pfeiffer Host, All Things Considered
Sacha Pfeiffer was formerly the host of WBUR's All Things Considered.