Eyeing Revenue, House Votes For Casinos, Racetrack Slots
02:34
Play
This article is more than 9 years old.
The Massachusetts House of Representatives has voted (PDF — Roll Call) to authorize two resort-style casinos and slot machines at the state's four existing racetracks. It's a big departure from votes in recent years that defeated expanded gambling, like when the house voted down Gov. Deval Patrick's proposal to add three casinos to the state in 2008.
But then again, it's not every day that in historically Puritan country, lawmakers vote for gambling. Wednesday was especially unusual on Beacon Hill.
As the Tea Party movement rallied for tax cuts outside, House leaders unveiled their budget for next year. It would cut financial aid to cities and towns by nearly a quarter of a billion dollars.
So when the debate on the floor turned to casino gambling, lawmakers such as Democrat Steven Walsh were already seeing dollar signs.
"And in the gaming bill, each and every one of you had an opportunity to see, based on the numbers how your city would fare," Walsh told his colleagues. "And I think most of us are pretty happy to know that our cities are going to fare better. Most of us are pretty happy there's going to be increased money for local aid."
The bill would authorize two resort casinos and another 3,000 slot machines at existing horse and dog racetracks. Supporters say gaming fees would bring in a quarter of a billion dollars up front — coincidentally, about the same amount the state could cut in local aid next year.
But Rep. Alice Wolf, D-Cambridge, says her colleagues were being short-sighted, thinking about revenue and not about the social costs.
"You know, this gambling bill is not just about this year, it's about the long run," Wolf said. "This is not the right way to do this. My constituents say, 'raise the income tax if you have need for revenue,' which we do."
That argument did not come close to carrying the day.
The House voted down amendment after amendment from opponents. House Speaker Robert DeLeo showed his muscle, rounding up a veto-proof majority of 120-37 for his plan for both casinos and racetrack slots.
Wednesday's victory does not ensure complete success for the bill. It now goes to the state Senate, where DeLeo's counterpart, President Therese Murray, is iffy on slot machines. Gov. Deval Patrick is, too.
Still, at least on Beacon Hill, the debate seems to have shifted from whether to expand gambling to how and where to expand it.
This program aired on April 15, 2010.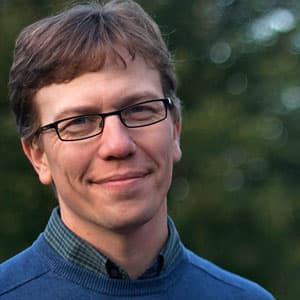 Curt Nickisch Business & Technology Reporter
Curt Nickisch was formerly WBUR's business and technology reporter.