Iceland Eruption Disrupts Mass. Seafood Trade
03:02
Play
This article is more than 9 years old.
The volcanic ash that has wreaked havoc on transatlantic flights since the Eyjafjallajokull volcano began erupting last week is also disrupting the Massachusetts seafood industry.
The ash was a big problem for Rich Stavis. The president of Stavis Seafoods in Boston had bought some fresh Norwegian salmon. The fish were sitting in a container in London last week, bound for Boston. But there, cargo planes were grounded, thanks to that volcano whose name Stavis couldn't pronounce.
"As fresh fish it needed to be moved relatively quickly," Stavis said, "and it became apparent that it wasn't going to be able to fly into the United States within a reasonable amount of time."
His staff scrambled and found someone willing to take the fish off their hands before it went bad.
"We actually ended up selling product to a smoker, who smokes salmon, for sales into the U.K., Europe and the United States," Stavis said.
That's the kind of rolling with the punches that has been going on for the past week or so in the New England seafood trade. Stavis says challenges like these are how importers like him are rewarded for their experience and reputation.
"It shows the strength of relationships when you're able to work on the fly like that," Stavis said.
Volcano-related difficulties had Massachusetts exporters scrambling, too. Much of the bounty from the sea that comes into the port of New Bedford gets flown fresh for sale in street markets and restaurants in cities like Paris, Munich and Helsinki.
George Tarabaigh is the European sales manager for Eastern Fisheries of New Bedford. As soon as the volcanic plume from Iceland began blocking air traffic, he started sending out e-mails to his customers saying he was stopping air shipments for the near future.
"That by itself kind of saved me a lot of money from production," Tarabaigh said.
Instead of packing scallops and monkfish onto ice in airplane shipping containers — activities both labor intensive and expensive — Tarabaigh froze his product and shipped it by boat. He also decided to sell more of that fresh fish here in the United States.
The fact that the volcano is allowing more fish to remain in the country for now is actually a good thing for the domestic market. Tarabaigh says new fishing regulations have been reducing catches, so there's not enough supply to meet demand here.
"With the new regulations, we're not seeing millions of pounds being landed daily. And that is really what is saving the market as far as prices at this point," Tarabaigh said.
Even so, Eastern Fisheries hasn't completely made up the $750,000 in European sales the volcano has cost the company so far.
But Tarabaigh said that's okay. "So is there losses? Absolutely. But could it have been worse? Absolutely."
In fact, Tarabaigh seems to be more worried about getting himself to Europe, rather than getting his fish there. He's got a bunch of hotel rooms for a staff of eight and a double booth at the big international seafood conference in Brussels next week. Not being there to connect with clients and court new customers could cost Eastern Fisheries a lot more in the long run.
This program aired on April 21, 2010.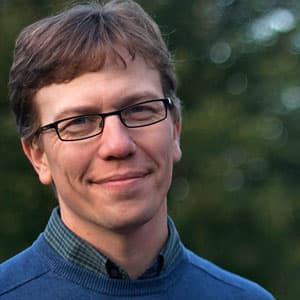 Curt Nickisch Business & Technology Reporter
Curt Nickisch was formerly WBUR's business and technology reporter.