At Harvard Tournament, Japanese Martial Art Leaves Its Mark Anew
04:23
Play
This article is more than 9 years old.
There were about 120 competitors at Harvard University's Malkin Athletic Center, plus coaches, supporters and officials, but as the matches began, there was silence. It was followed by loud bursts of piercing screams and the "thwack-thwack-thwack" of bamboo swords.
On April 10-11, Harvard hosted Shoryuhai, an annual invitational kendo tournament.
Kendo is Japanese fencing, a martial art derived from the sword fighting of Japan's samurai warriors. The roots of the modern-day sport date back to the early 18th century when the bamboo swords, or shinai, were first introduced.
Saturday's team event and Sunday's individual competition attracted male and female kendo practitioners from 22 colleges and universities. The gym floor was divided into four 25-foot squares. The athletes were barefoot and most were wearing navy blue guis — similar to karate tops — and wide, flowing pants called hakamas. The kendo mask, or men, is an oval made up of thin metal bars.
In the team tournament, a match features two schools, with five people per side, facing off one at a time. Competitors try to earn points by hitting one of three spots: head, wrist or stomach. A throat strike is also used in many tournaments but discouraged at Shoryuhai where there are many relative newcomers to the sport. Early-round matches are two minutes; later matches last three minutes. The first person to two points wins.
Harvard's 14th Annual Shoryuhai
Daniel van Beek, a senior at the University of California Davis, has been practicing kendo since he was in high school.
"My father is the pastor of an all-Japanese church in Sacramento," van Beek said, "and one of our members is an old kendo sensei, and they just suggested that I try. When you're the son of the pastor you can't really say no to anybody, so that's how I got started."
van Beek says it takes more than striking your opponent to earn a point.
"There's a kiai, which is the yelling. You have to actually yell the name of the point that you're hitting," he said. "If I yell 'men,' which is the head strike, and I hit the wrist, then they know that I didn't really mean to hit the wrist. The idea is that you can hit and it won't be a point. It has to be a cut to be considered a point.
"If you think about the basis of kendo, which is combat between samurai, they're all wearing this armor so if you're going to cut through someone's armor and their arm it has to be pretty perfect."
The clashes during matches can be both vigorous and violent. Practitioners frequently end up almost mask to mask with their shinai locked and they have to use their swords to shove their opponents away. Unlike Western fencing, kendo competitors keep both hands on their swords and swing them in downward or sideways slicing motions. The shinai are made of four flexible bamboo slats and athletes wear body armor to protect their chest, abdomen and wrists, but van Beek says matches are still painful.
"Most people believe that once you have the armor on nothing hurts," he said. "It still hurts a lot. The armor is really there more to prevent injury than to prevent pain."
After the morning round-robin matches, van Beek's UC-Davis team, along with squads from Boston University, New York University, UCLA, UC-San Diego, Soka University of America, Stony Brook University and the University of Washington, advanced to the quarterfinals.
While some tournaments have separate divisions for men and women, at Shoryuhai male and female athletes compete side by side. In fact, dressed in full gear, it's often difficult to differentiate between them. Ohio State University's Tricia Kubrin says during matches, the men are noticeably more aggressive than the women.
"Whenever I play a girl, it's kind of like you feel each other first, you kind of play a little bit," Kurbin said. "But with guys, they just boom, boom, boom, boom, and they're just, like, coming at you."
Kendo is also filled with rituals. Before a match, both competitors squat in the center of the square, raising their swords so the tips nearly touch. At the end they kneel and pantomime sheathing their weapons on their hips before backing to the court's edges and bowing as they exit.
The All Japan Kendo Federation lists about 1.5 million registered Japanese practitioners and the International Kendo Federation has affiliate organizations in nearly 50 countries. The Harvard tournament was founded in 1997 and quickly gained international attention. The next year, then-Japanese Prime Minister Ryutaro Hashimoto donated trophies and called the tournament Shoryuhai — "rising dragon" — symbolizing the growing popularity of collegiate kendo in the U.S. The name stuck and the trophies are still used today.
This year a number of elite black belts, or dans, traveled from Japan for the tournament, including Hironori Tahara. Tahara is a hachi-dan — an eighth-degree black belt.
"I'm delighted to see that something that was born in Japan, raised in Japan, and developed in Japan has now gone overseas, just like judo, and now has a very international participation pool," Tahara said through a translator.
Kentaro Fujita, an assistant professor of psychology at Ohio State, is a fourth-degree black belt and served as a shimpan this day. He says athletes often continue competing for much longer than they would in other sports.
"I once played an elderly gentleman who needed help standing, so physically he was much weaker than me. I was a college student," Fujita said. "And yet because his knowledge of what I was going to do with him was so much more than mine, I ended up flailing away and I got angry and tried to launch myself at him and I was basically on the floor. You can be 80, 90-years-old and you can be having your way with an uber-athlete who's 20-years-old."
Eventually, Washington and the "A" UCLA team advanced to the finals. The other competitors and spectators gathered around a single court. In the end, UCLA came out on top, earning its fifth team title in seven years.
But the day didn't end with the trophy presentation. After the ceremony, students paired off for rounds of open sparring and many coaches and shimpan put on their own gear and joined in, as the ancient tradition of kendo continued.
This story aired for broadcast on Only A Game.
This program aired on April 24, 2010.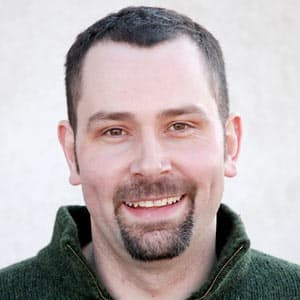 Doug Tribou Reporter/Producer
Doug Tribou was formerly a reporter and producer at WBUR and for WBUR's Only A Game.