With Few Engine Roars, Students Race Through Loudon Speedway
07:48
Play
This article is more than 10 years old.
New Hampshire Motor Speedway hosts two NASCAR Sprint Cup events each season and can hold more than 95,000 fans. But on this day, the massive, aluminum grandstands were empty. It was Day 3 of the Formula Hybrid International Competition, and the roar of stock cars had been replaced with electric humming. OK, to be fair, that's on the electric-only runs. When it's time to hit the gas in these open-wheeled, Indy-style hybrids, some get pretty loud.
This year's competition attracted more than two dozen teams from the United States, Canada, Italy, Russia — and Taiwan, though their vehicle stayed in New York because of a customs problem.
This morning, the teams were doing acceleration runs on what normally serves as pit row. One at a time, students drove as fast as they could down a straight, 75-meter strip. There were electric-only runs and unrestricted runs, in which gasoline is allowed. The day's fastest times were just under five seconds. University of Wisconsin team member James McFarland says when you finally get behind the wheel after months of working on a car, there's hardly time to let the surroundings sink in.
"Now that I step back and think about it, it is really cool that I just got to drive a car on a professional racetrack and the surface is so much better than anything and the tires just stick really nice," he said. "But (in the car) it's definitely total tunnel vision. Clutch, shift, brake, gas, feather the clutch."
The Society of Automotive Engineers, now known as SAE International, started holding competitions for student-designed and built formula race cars in 1979. Doug Fraser is the director of the Formula Hybrid Project at nearby Dartmouth College. Fraser says in 2006 some Dartmouth students built a gasoline-electric hybrid, but SAE International wouldn't allow it in the regular competition, so Dartmouth created its own event.
"We did it just as a demonstration event out here in a parking lot five years ago and it was so well received that we decided to try to formalize it, wrote up a set of rules, created a rules committee," said the Dartmouth research engineer and lab instructor. "The SAE got on board and so we are now a member of the collegiate design series, which is a number of competitions worldwide."
McGill University has been part of the event since the first run in 2006. The team's car is a series hybrid, meaning it has a built-in gas-powered generator, but the motors run entirely on electricity. Team captain Joey Odman says it takes a while to get used to driving a quiet race car.
"We're from Montreal and we have the F1 and they have the Grand Prix there," Odman said. "And that's just ridiculous, you have to (have) headphones in to even be near the cars. Whereas us, you can walk around and listen to your iPod and the iPod's louder than the car running, so it's very different."
To be allowed on the track, each team has to undergo a rigorous set of safety inspections. Hybrid systems operate on potentially lethal voltages, so there's an electrical inspection. There's also a brake check and a tilt test to check for center of gravity and leaks. The teams are judged in six categories, including design and team presentation. On Day 4, there's a 22-kilometer endurance run with a set amount of fuel: Run out of fuel and you don't finish. Finish with something left in the tank and you could have gone faster.
On this afternoon, the cars were weaving between cones on a banked portion of the track. Texas A&M's production manager Sam Craven says the course tests handling, acceleration and braking.
"When you have a course like this, our professor said, 'When the green flag drops, the [obscenity] stops,' " Craven said, laughing. "So this is the chance for all the teams. May have a good looking car, may have a really great design. This is the chance to kind of be like, 'OK, it actually works or that's an awful idea.' "
Building a formula hybrid race car can cost up to $30,000 and students often have to find funding on their own. While the cars cost a lot, New Hampshire Motor Speedway provides its services free of charge. Speedway General Manager Jerry Gappens says the racing community is always looking for new technologies, so hosting the competition seemed like a perfect fit.
"The days of being a shade tree mechanic are over," Gappens said. "I remember as a boy, my dad would throw a hoist up on a tree limb. He could pull an engine out of a car. We'd fix it right there under the tree or in a one- or two-car garage and we'd fix right there. Today with the technology advances that have been made, NASCAR teams are hiring specialized engineers."
Wynne Washburn is the deputy director of the Formula Hybrid Project at Dartmouth. She says having the competition on a professional track makes all the difference.
"Amazing. This is amazing. This is a NASCAR speedway," Washburn said. "And here we are in the garages like we're NASCAR people, but they're students."
Mario Chiera di Vasco captains the team from Politecnico di Torino in Italy. He says all the teams want to win, but there's a spirit of cooperation.
"We are all people from universities, students, some teachers," Chiera di Vasco said. "So we like to share around tools and materials and we also got a lot of materials from other teams. Drexel (University), they gave us some spare materials, some tools. They're also giving us some t-shirts from their university, so it's pretty cool. It's a good collaboration."
San Jose State University senior Matt Kilthau and his teammates spent a lot time talking with other teams and checking out their cars. What feature caught Kilthau's attention? Maybe a capacitor? Or a front wheel electric motor? Oh come on, these are race cars, after all.
"The Italian car has a lot of fancy gadgets on it, like steering wheel displays," the mechanical engineering student said. "We'll see if they perform any better with that stuff. It's not necessarily going to make them faster, but it's pretty cool."
Fraser says Formula Hybrid generates a lot of excitement on the track, but the most exciting aspect may be innovations that could be used beyond the speedway.
"We actually have two teams that have registered that have applied for patents on their hybrid drive architectures," he said. "This is more than we dared hoped for. We set this up this an educational program. It's to get mechanical and electrical engineers working together, collaborating on a project, following it through to completion. We hadn't really hoped that the solution to the world's energy problems would pop out of a student design, but it might."
In the end, the competition was a proverbial photo finish. Politecnico di Torino topped defending champion Texas A&M by just 3.4 points out of a possible 1,000. No word on whether Politecnico's fancy steering displays were the difference.
---
This program aired on May 7, 2010.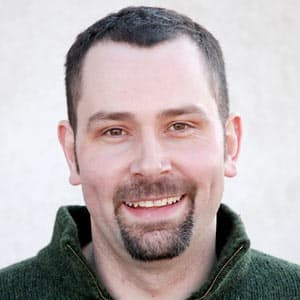 Doug Tribou Reporter/Producer
Doug Tribou was formerly a reporter and producer at WBUR and for WBUR's Only A Game.