After Violence, Stories Of Love At Bromley-Heath
02:07
Play
This article is more than 10 years old.
When 14-year-old Jaewon Martin was gunned down on a basketball court outside Bromley-Heath last weekend, the Jamaica Plain public housing development was once again thrown into the headlines for a story of violence and tragedy.
In fact, most of us rarely hear about Bromley-Heath except for times like this. That's what motivated reporter Valerie Schenkman to visit the project and talk to its residents — not about violence, but about love. Over the last few months, she met dozens of people who live there, from all generations.
Here are just two of their stories:
Bianca & Nichols
"I'm not gonna lie, I been in a lot of fights. You know, [people] look at me and they judge and the first thing that'll come out their mouths is: A thug. Or a gangbanger. A gangster.

The reason why I had that reputation is because, you know, my father left me when I was seven. It was hard to, like, find somebody to actually be there. And there were times I prayed. And seemed like probably two years later, my prayers were answered. And she's sitting next to me.

You know, as far as the reputation is concerned, I don't care if I lose it, because I'm dating somebody that has a wheelchair. The thing about reputation: It aint worth it. When I met her, bye-bye reputation. And hello reality." — Nichols, 18
Sadie Jackson
"Love is a feeling that is hard to express. It changes — yes, it can. It can go to hatred. See my husband used to beat me up all the time. But I'll tell you one thing: The tables turned. I got to fighting back.

Because I was a real quiet, easygoing woman. Real quiet. Did everything, kept my house clean and I kept having babies every year. And I was having them too fast, and I ended up with an operation on both of my legs, that they had to strip the veins out of my legs, from having babies too fast.

And my husband was so mean to me, he would kick me on my sore legs. Yes. Cruel. For nothing. How can you come kick me and I'm down? But you see, I was old-fashioned, I was brought up the old-fashioned way, that my mother said: The children should have their father.

How can you mistreat me and think I'm supposed to love you? The Bible says you're supposed to forgive and forget. You can forgive, but there's a lot of things you can't forget. But a lot of women do it. They do it for a man. He doesn't get better. He gets worse."
Click the "Listen Now" button at the top to hear the full story as it ran on WBUR's Morning Edition.
This program aired on May 14, 2010.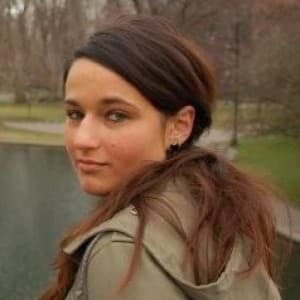 Lisa Tobin Senior Podcast Producer
Lisa Tobin was formerly WBUR's senior podcast producer.