Mass. Health Insurers Post Big Losses, Blame State Rate Cap
This article is more than 10 years old.
The state's four largest health insurers posted big first-quarter losses on Monday, and they're blaming the lion's share of those on the Patrick administration's controversial decision to cap rate increases for small businesses and individuals.
Blue Cross Blue Shield of Massachusetts took the biggest hit, reporting a net loss for the quarter of just over $65 million (PDF). Tufts Health Plan says it lost nearly $52 million (Word Doc), with Harvard Pilgrim Health Care reporting a $27 million loss (PDF) and Fallon Community Health Plan reporting a $8.5 million loss (PDF).
The insurers blame most of their disappointing performances on losses they anticipate due to state regulators blocking premium hikes for small business and individual plans.
The Massachusetts Association of Health Plans, an industry group, wants the Patrick administration to end the rate cap, which it says does nothing to address the rising health care costs that are driving up premiums.
The losses reflected in the insurers' quarterly financials relate to an ongoing dispute between the state and health insurers about setting premiums. Last month, the state Division of Insurance rejected the bulk of the premium increases proposed by insurers for plans covering individuals and small businesses, calling them unreasonably high. A Suffolk Superior Court judge later upheld the state's decision to deny the rate hikes.
The insurers have said they could go out of business if they're not allowed to increase premiums to their proposed 2010 rates.
The Massachusetts Senate President has stepped into the dispute, proposing a compromise plan meant to satisfy both insurers and small businesses. That plan also includes suggestions for how to reduce rising health care costs.
This program aired on May 17, 2010. The audio for this program is not available.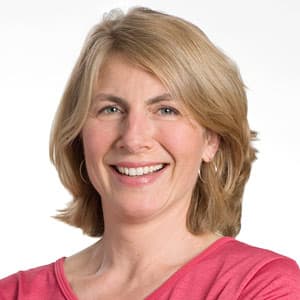 Sacha Pfeiffer Host, All Things Considered
Sacha Pfeiffer was formerly the host of WBUR's All Things Considered.