Study: Forests Declining Throughout New England
This article is more than 10 years old.
Correction appended — A new Harvard University study shows that forests are declining throughout New England, prompting local conservationists to call for more of the region's forestland to be protected.
The most forested states in the country are in New England. Maine has the most, followed by New Hampshire. Massachusetts is No. 15, in the top third of states.
But over the past two centuries, the region's forests have been steadily shrinking. (see correction appended below)
"The main threat to forests right now is development, and the development threat is very pronounced in southern New England, so that would be Connecticut, Rhode Island and Massachusetts, although the trend absolutely exists in New Hampshire, Vermont and Maine, as well," said Clarisse Hart with the Harvard Forest, a Harvard-run center for ecology and forestry research that did the study.
To counteract that decline, the researchers recommend that 70 percent of New England's forests be conserved as either managed woodlands or wildlife reserves. They say it's an ambitious target, but one that would help the region's tourism industry and maintain the environmental good that forests do.
Where New England ranks among the most-forested states in the country:
#1 Maine (85.8% forest cover)
#2 New Hampshire (78.4% forest cover)
#4 Vermont (75.7% forest cover)
#13 Connecticut (54.7% forest cover)
#15 Massachusetts (52.5% forest cover)
#18 Rhode Island (50.8% forest cover)
Source: U.S. Forest Service, 2002
Correction: It is not correct that over the past two centuries New England's forests have been steadily shrinking. The region's forests are now on the decline, but that is happening only after widespread reforestation in New England over the past 200 years. For more historical background, see the message posted below by WBUR reporter Sacha Pfeiffer.
This program aired on May 19, 2010. The audio for this program is not available.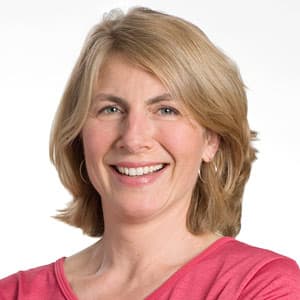 Sacha Pfeiffer Host, All Things Considered
Sacha Pfeiffer was formerly the host of WBUR's All Things Considered.