Famed Women's Golf Tournament Comes Home
03:33
Play
This article is more than 10 years old.
Every two years the large pool of accomplished female amateur golfers in the United States, Great Britain and Ireland is whittled down to 16 elite players who form teams for the Curtis Cup — perhaps the most prestigious event in women's amateur golf.
The U.S. and Great Britain and Ireland, or "GB & I," take turns hosting the match-play tournament. This year's site is Essex County Club in Manchester-by-the-Sea. Play began Friday and continues through Sunday.
Speaking at a news conference in April, event Co-Chair Annie Barton noted that many Curtis Cup players have gone on to professional stardom in the LPGA. She rattled off the names of Julie Inkster, Dottie Pepper, Christy Kerr, Michelle Wie and Paula Creamer.
"Something may be named the Curtis Cup or the Ryder Cup, and there are probably very few people who could tell you why it's actually named. It's a terrific chance for us to tell the story again, and for Essex to tell the story."
-- Beth Murrison, USGA
"And two of this year's players, Jennifer Song and Alexis Thompson, are actually waiting to turn pro until after this event," Barton said. "That's how important it is to their careers."
Per tradition, team captains are former players. 2010 U.S. captain Noreen Mohler grew up in Woburn and learned to appreciate the competition when she was part of the U.S. victory in 1978.
"To be named to the Curtis Cup team is the highest honor for an amateur woman golfer," she said. "It's what you strive for, it's what you hope for, it's what you pray for. And you work hard on your game to be selected. It's the top eight women amateurs in the country."
The Curtis Cup is the female version of the Walker Cup and is similar to the Ryder Cup, the professional men's event. Hawaii native Stephanie Kono just finished her sophomore year at UCLA. The 20-year-old says being chosen to represent her country in the Curtis Cup was one of her dreams.
"Usually you get announced as 'Stephanie Kono from Honolulu, Hawaii' or 'from UCLA,' " she said. "But to hear 'representing the United States,' I mean, the people that the country stands for and the people of the United States. It's such an incredible feeling. It's really special."
GB & I captain Mary McKenna set a team record playing in nine Curtis Cups between 1970 and 1986. McKenna said the profile of the event has risen in the past 30 years.
"It has grown huge and it's fabulous," she said. "I suppose at home we would always have had more spectators and certain places in England and Ireland would be really kind of strong golfing communities, so you would get great coverage. But in my early days over here, there wouldn't have been that much of the spectators, but now it has grown."
The Curtis Cup features three match-play formats. In match play, teams or individuals play for the lowest score on each hole, keeping track of the number of holes won rather than total strokes. In a format called "foursomes," two teammates play the same ball, alternating shots, so it helps to know one's partner's game. That shouldn't be a problem in this year's competition. Most of the golfers have played in the same tournaments for years.
"It's kind of funny because right now I'm friends with most of these girls on Facebook," said the University of Denver's Kimberly Kim, of her teammates and competitors, "and when we're there it's like intense, but after it's just like, 'OK, we're friends again.' "
Kim and GB & I's Sally Watson are only 18 years old, but they're also the only players with previous Curtis Cup experience. Fifteen-year-old twins Leona and Lisa Maguire are the youngest players to ever make a GB & I Curtis Cup team. U.S. player Alexis Thompson is also 15 — but she's not exactly a rookie. Thompson set a record by qualifying for the U.S. Women's Open at the age of 12.
Her 20-year-old teammate, Jennifer Song, has found that meeting some past players put the tournament's history into perspective.
"All of us got a chance to meet the former Curtis Cup players and they were mentioning what year they were on the team," she said. "Some mentioned 1950, and I'm just like, 'Wow.' Even if you doubled my age, I still wouldn't be born."
The oldest cup player this year is just 22. U.S. captain Mohler says younger and younger teams are a product of changes in women's golf.
"There are so many more junior golf tournaments to play in now," she said. "When I played there were only a handful, and now there's a junior golf tournament every week all around the country."
The 2008 tournament was held at St. Andrews in Scotland. While Essex County Club is a just a wee lass by the royal and ancient standards of St. Andrew's, it has quite a history of its own. Essex was one the first U.S. golf courses when it opened in 1893. In 1917, course architect Donald Ross redesigned much of the original nine holes and added the back nine. The legendary designer was also the club professional at Essex for a few years and lived in a house off the second fairway.
The Curtis Cup was created by Essex members Harriet and Margaret Curtis in 1932, but the club has only hosted the event once — in 1938. The USGA's Murrison says bringing the event back to the sisters' home course helps keep history alive.
"Something may be named the Curtis Cup or the Ryder Cup, and there are probably very few people who could tell you why it's actually named the Ryder Cup," she said. "It's a terrific chance for us to tell the story again, and for Essex to tell the story. To bring it back here, I think, really speaks to how important tradition and history is to the Curtis Cup."
The Curtis's were pioneers in women's athletics. Harriet won the 1906 U.S. National Women's Golf Championship and the next year lost to Margaret in the final round. In 1908 Margaret won the second of three golf titles — and for good measure she and a partner won the doubles title in the U.S. Open Tennis Tournament.
Manchester-by-the-Sea resident Lee Herter is an Essex member. She remembers both of the sisters. When Herter was young, Margaret Curtis introduced her to the sport of  golf.
"She kind of taught us rules and etiquette and just generally encouraged us all," Herter said. "And she was a most unlikely looking golfer in a long sort of house dress with bobby socks hanging over her golf shoes. They were characters, too, as well as remarkable women."
Since arriving last weekend the players have learned a lot about the cup's traditions. GB & I player Hannah Barwood, 19, says what really stood out to her was the deep bonds that players form.
"Meeting all the past players has definitely been great experience," she said. "To see what they've gone on to do from playing in the Curtis Cup and how many Curtis Cups they've played themselves has been great thing to see. I've learned a lot from them. So many have kept in touch, and they still come back to this event and support it. It's great."
The U.S. has won the last six cups and leads GB & I in the series 26-6, with three ties.
---
This program aired on June 12, 2010.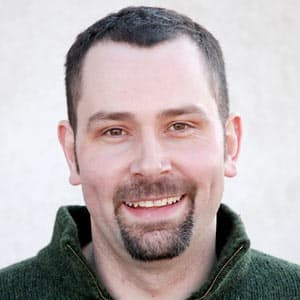 Doug Tribou Reporter/Producer
Doug Tribou was formerly a reporter and producer at WBUR and for WBUR's Only A Game.