Bad Deeds? Questions Surround Roxbury Condo Foreclosures
04:04
Play
This article is more than 9 years old.
It sounds like the epitome of the foreclosure crisis: There's a condo complex in Roxbury where all nine units are in default.
But dig a little deeper and there may be another story.
The condos had been on the market for months, then suddenly, all of them sold within a week — for about $1 million above asking price.
WBUR's Curt Nickisch looked into the case in a joint investigation with the New England Center for Investigative Reporting, based at Boston University, and discussed the findings with Bob Oakes.
---
Bob Oakes: Curt, what's up on Roxbury's Cobden Street?
Curt Nickisch: Bob, first, have you ever heard of the term, "straw buyer?"
I've heard of "straw purchases," in which someone gets someone else to buy a gun to avoid a background check.
Right. A straw buyer is the same idea, except with real estate. "A straw buyer is somebody whose income, assets and credit are utilized by an individual to obtain mortgage financing," explained property attorney David Camille.
This type of mortgage scheme has been on the rise recently in other parts of the country. And some say this Roxbury property seems to have some of the same characteristics.
So where exactly is Cobden Street?
It's just up from Egleston Square in Roxbury. It's a one-way, little rundown. Most of the triple-deckers there need paint. But there is a group of nice-looking buildings, a condo complex with nine units.
"I was actually excited about the project because it was one of the areas that wasn't targeted before by developers," said Elena Santana, the realtor for the condos.
Santana was representing a seller named Arthur Choo, Jr. He's a Boston architect who has done work for the city and the state. But he says the Roxbury property was a personal investment. He took out a $1.5-million loan and renovated a house on Cobden Street. And he put up two new buildings next to it.
In the same week that Choo was closing this deal with Desire, each of the condos suddenly sold. Eight of them changed hands in a single day.
Santana listed each of the condos for no more than $350,000. "We had no concern whatsoever to sell the project," she said.
But that was June 2006, when the housing market turned. Santana says soon it was clear there were no buyers in Choo's price range anymore.
"And maybe he didn't expect that market would go down the hill," Santana said, "and basically he'd be on the edge of losing everything."
Choo did not lose everything on this investment. He wouldn't talk on the record for this story, but he said a Brockton mortgage broker named Leo Desire offered him nearly $3 million for the whole thing. Interestingly, that's roughly what you'd get if you added up all of the asking prices of the condos.
OK, I'll give you that that seems like a generous offer for something that's been languishing on the market, but not sure I see any red flags, either.
Get this: In the same week that Choo was closing this deal with Desire, each of the condos suddenly sold. In fact, eight of them changed hands in a single day.
The New England Center for Investigative Reporting extensively reviewed these sales by looking at the records at the Registry of Deeds. What NECIR found is that each sold for roughly $100,000 more, on average, than Choo's original listing prices. One low-income woman, Annette Pierre, bought four of them, each from a different lender. She got $1.7 million in all, no money down.
"I don't like the fact that they're all — the speed in which it is — the speed in which the transactions take place," said Dick Egan, a former FBI investigator. "How did a property that couldn't sell all of the sudden sell so quickly?"
Well, we asked the buyers. Pierre said, "talk to Leo Desire, he was in charge." What's more, most the condo buyers we could reach had ties to Desire. But when we caught up to him, he didn't want to talk.
"Sir, you asked me several times and I said, 'No comment,' " Desire said. "Have an appointment with my attorney, then we will talk." Desire's attorney said refused that.
So no answers there, but I'm not sure I understand — who was selling the condos off, Choo or Desire?
That's what's bizarre about this. Neither Choo nor Desire shows up on the condo sales documents.
Choo says that Desire convinced him to do something that's fairly unusual — to put the condos into a legal entity, and then instead of selling the property, just transfer ownership of that entity. Choo says Desire's attorney "handled everything."
What's the significance?
It's unusual. What it also means is that the ownership transfer didn't have to be recorded at the Registry of Deeds, where all of the condo sales were being filed. And what's really odd is the records say some condos sold before Choo had given up ownership. That shouldn't be possible, but that's what the records say. For his part, Choo denies knowing anything about any of these other sales.
For at least some of the condos, not a single mortgage payment was ever made to the bank.
Who moved into the condos?
Here's where the story gets even stranger.
Judana Smith is in a new apartment now, but she used to rent one of the Cobden Street condos.
"I just loved the apartment," Smith said. "Two bathrooms, stainless steel appliances, granite countertops."
At the time, Smith was unemployed and getting Section 8 housing assistance. Many places don't want those tenants; they won't take their vouchers. But this place didn't seem to mind.
And then one day, she got mail. She didn't, actually. It was addressed to the owner, apparently. And other tenants in the building were getting similar mail: first mortgage bills, then foreclosure notices. Turns out, the whole property was going into default, condo by condo.
So where was her rent going?
We don't know. In fact we know for sure that for at least some of the condos, not a single mortgage payment was ever made to the bank. However, the property manager for Smith's condo and all the others told us he was working for Desire.
So: A bunch of condos change hands at prices and at a clip that doesn't seem consistent with the market. Then the condos are rented out, but that cash flow — partly funded by taxpayers — may not have been going toward the mortgage.
Exactly. The gigantic losers here are the mortgage lenders. They financed the nine condos, some at over $400,000 each. But now, for instance, one condo sold recently at auction for only around $80,000. Some of those mortgage lenders are now out of business.
Of course this hasn't been great for Roxbury, either. Squatters moved into some of the Cobden Street condominiums.
Was this a case of straw buyers, where someone uses someone else to get financing to buy a property, and then sells it for more? We don't know. Desire did lose his mortgage broker license in a civil suit — a separate case — that involved an apparent straw buyer and inflated deed. But as far as we know, no authority has ever investigated this case on Cobden Street.
---
The New England Center for Investigative Reporting, based at Boston University, is one of the nation's first nonprofit investigative reporting collaboratives focused on local and regional issues. Primary reporters on this story are Andrea LePain, of New England Cable News, and Joe Bergantino, NECIR's director.
This program aired on June 22, 2010.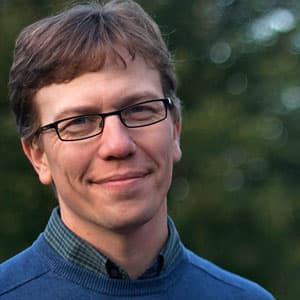 Curt Nickisch Business & Technology Reporter
Curt Nickisch was formerly WBUR's business and technology reporter.