The Fine Line Between Grief And Depression
This article is more than 11 years old.
NPR's Alix Spiegal examines a small change in the way mental health professionals now define "grief" after the loss of a loved one, and finds the shift has far-reaching implications.
With a new edition of the Diagnostic and Statistical Manual of Mental Disorders, or DSM, coming out — the guide that lists mental disorders to enable medical diagnoses of illness — Spiegal reports that psychiatrists are looking at grief a little differently.
In the past, grief after a death — and the symptoms that go along with it — was considered normal, but now it appears that professionals consider grief with certain characteristics to be closer to a true mental disorder: depression.
Speigal explains:
Traditionally, the manual has warned doctors away from diagnosing major depression in people who have just lost a loved one in what's called "bereavement exclusion." The idea was that feelings of intense pain were normal, so they shouldn't be labeled as a mental disorder.

But the new DSM changes this. Buried in the pages is a small but potentially potent alteration that has implications not only for people like Theresa, but ultimately for the way that we think about and understand the emotion of pain.

The DSM committee removed the bereavement exclusion — a small, almost footnote at the bottom of the section that describes the symptoms of major depression — from the manual.

But some experts worry that this shift may lead to overtreatment of people who merely need more time to process a profound loss.
...in the new manual, if symptoms like these [loss of appetite, lack of energy, crying, difficulty sleeping, etc.] persist for more than two weeks, the bereaved person will be considered to have a mental disorder: major depression. And treatment, either therapy or medication, is recommended.

Now according to [DSM committee member, Dr. Kenneth] Kendler, this change will affect a small number of people — less than 30 percent of the bereaved. But Holly Prigerson, a researcher at Harvard University who studies bereavement, says that while there's no good research on what percentage of people will meet the criteria for depression after a loss, it's clear that most experience depressive symptoms far beyond two weeks.

"What we found," Prigerson says, "is that when you follow people — for example, between zero and six months post-loss — their depression symptom levels actually increase over time and peak at about six months post-loss."

Because grief and depression look so much alike, Prigerson says, she worries that people who are suffering from normal grief will be told that they are sick when they are not, and encouraged to treat their symptoms when they don't need to.

That is potentially a problem, Prigerson says, because we don't know whether the pain of normal grief actually helps people to process their loss.
This program aired on August 2, 2010. The audio for this program is not available.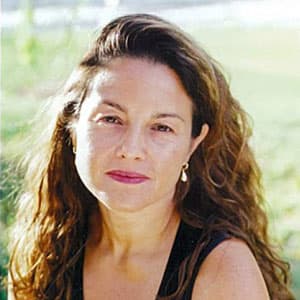 Rachel Zimmerman Health Reporter
Rachel Zimmerman previously reported on health and the intersection of health and business for Bostonomix.