Execs In Hot Seat: GSK Orders End To Resveratrol Sales Online
This article is more than 11 years old.
Two drug company executives were ordered by their employer, GlaxoSmithKline, to stop a little side business they had going, selling resveratrol — the wildly hyped, potential life-extending compound found in red wine — online, as a dietary supplement.
The story first broke on the business tech website, Xconomy.com, and TheStreet.com, and was then picked up in the New York Times prescriptions blog today.
One of the executives involved, Christoph Westphal, founded Cambridge-based Sirtris, which initially sought to commercialize resveratrol, and was purchased by GSK in 2008 for about $720 million. Westphal and a colleague, Michelle Dipp were selling a year's supply of a less potent formulation of the compound through their nonprofit, Healthy Lifespan Institute, for $540, Xconomy.com reports:
Westphal and Dipp, who are both senior executives at Glaxo, informed the parent company about their decision to start the Healthy Lifespan Institute, according to TheStreet article, but "GSK [Glaxo] was not aware that the Healthy Lifespan Institute was selling a resveratrol formulation on the Internet," Glaxo spokeswoman Sarah Alspach said in an e-mailed statement cited by TheStreet. "The company has instructed the GSK employees to cease their association with this activity and Michelle Dipp and Christoph Westphal will be resigning their positions on the board of Healthy Lifespan," Alspach told TheStreet.

GlaxoSmithKline has a huge stake in the control of its resveratrol asset. The company paid about $720 million to acquire Sirtris two years ago, and has invested millions more since then in its potential as a pharmaceutical treatment for diseases that people get as they age, like diabetes. The company's pharmaceutical grade version of resveratrol hasn't made it through the clinical trial process required to win FDA approval and start selling a drug in the U.S. But as a dietary supplement in a lower-dose form, resveratrol doesn't have to pass any of that sort of regulatory scrutiny before it can reach the consumer masses. Dipp told Xconomy in the original story that Healthy Lifespan Institute was selling the supplement for $540 for a one-year supply, just to cover the costs of functions like manufacturing and distribution, not to make a profit.

This program aired on August 13, 2010. The audio for this program is not available.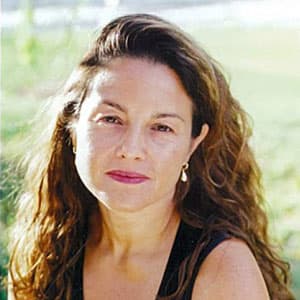 Rachel Zimmerman Health Reporter
Rachel Zimmerman previously reported on health and the intersection of health and business for Bostonomix.