Massachusetts Savors $250M 'Race' Win
02:06
Play
Massachusetts learned on Tuesday it will receive $250 million as one of the winners in a U.S. Department of Education contest known as "Race to the Top."
Education, business and elected leaders who worked to win the money say it gives schools across the state the chance to transform teaching and learning. According to Gov. Deval Patrick, too many talented students have been left behind because schools couldn't meet their needs.
"Now we have the rules and tools in place and now we have some resources to be able to accelerate that," Patrick said. "It is a great, great day for the children of the commonwealth as a result."
In this second round of grants, Massachusetts received the top score among all states awarded federal dollars based on the state's plans to turn around low-performing schools, train more effective teachers and principals, improve student and teacher evaluations and make sure all students are ready for college or work.
The commonwealth in March applied in the first round of funding but did not win. Last month, the state enhanced its application by replacing state education standards with a national core curriculum. The decision was controversial, but it made a difference.
"Between the first and second round Massachusetts adopted higher standards and provided great leadership there," said U.S. Education Secretary Arne Duncan. "Massachusetts has a long history of education reform and has helped drive the national conversation."
Some who track education reform in Massachusetts worry the curricular change will undermine years of work.
"We are selling our souls for $250 million in one-time money," said Jim Stergios, Executive Director of the Pioneer Institute. "Comparing that to the $9 billion that we spend every year on K-12 education, that's not very much money to give up the best standards in the country."
State education leaders argue there's little difference between the former state and national curriculum requirements. They expect to continue MCAS testing — although with modifications to include, for example, more nonfiction articles and books. The state cannot use this $250 million to restore jobs or programs lost during budget cuts.
Tom Scott, who directs the Massachusetts Association of School Superintendents, says the money is a long-term investment in students, teachers and principals.
"You're going to see a lot of this money focused around support systems, curriculum specialists, professional development, particularly in areas where we have an achievement gap," Scott said.
All of the 275 districts that signed on to the state's application can apply for money to extend their school day, create after-school programs or try some innovation they have not been able to finance in the past. The emphasis is on improving schools with low test scores and wide achievement gaps between white and minority students.
The $250 million will be split between districts and the state Department of Education, which will monitor progress at the district level. Massachusetts Association of School Committees Director Glenn Koocher says some schools are worried the state's share will fund a new, ineffective bureaucracy.
"The concern there is that historically the department hasn't been that helpful to districts," Koocher said. "It's been more a regulation and punishment venue. We're hopeful that with 'Race to the Top' that new money will bring with it a new attitude and new modus operandi."
State Education Secretary Paul Reville says the vast majority of the money will eventually be funneled into schools where the ultimate test is the classroom.
"It's bringing up those students who are struggling, while at the same time challenging our most advanced students," Reville said, "that defines the challenge in front of us.
The federal money also funds more detailed student assessments and teacher evaluations. A task force that includes union representatives is working on giving teachers feedback based on what happens in the classroom and how students do on projects, in addition to tests.
This program aired on August 25, 2010.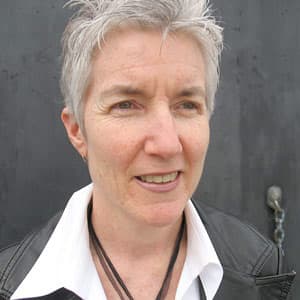 Martha Bebinger Reporter
Martha Bebinger covers health care and other general assignments for WBUR.