Pancreatic Cancer Kills: How One Survivor Copes
This article is more than 11 years old.
Most people die from pancreatic cancer: Loie Williams survived.What would you do if you found out you had one of the most lethal forms of cancer? Listen to the story of Loie Williams, who was diagnosed with pancreatic cancer at age 51, and just celebrated five years cancer-free this spring. She was interviewed by Dr. Annie Brewster, a Boston internist who started her own project recording patients and their families in the throes of coping with disease.
CommonHealth will periodically run "Listening To Patients" posts, in which we report the stories of individuals and how they deal with their illness. Here, Dr. Brewster speaks to Ms. Williams, of Newton, who, in 2005, noticed a very subtle fullness on the left side of her abdomen and reported it to her doctor. She was diagnosed with pancreatic cancer and underwent surgery and extensive chemotherapy.
Ms. Williams is incredibly lucky. Most people do not survive pancreatic cancer. On average, says Dr. Brewster, individuals with this disease survive 4-6 months after diagnosis, and only about 6% make it to five years. Early diagnosis is rare, as symptoms can be very subtle, or even nonexistent. All too often, the cancer is locally advanced or has spread outside of the pancreas by the time it is found, and surgery, the only curative treatment, is no longer an option. Even with surgery, prognosis is poor, with five year survival rates ranging from 10-30%.
Everyone copes with illness differently. For Ms. Williams, focusing on the positive was the key. She didn't want to hear or think about the severity of her condition. In her words, "I protected myself by not knowing." She chose not to read a lot about her cancer, and intentionally avoided the Internet. She decided she was going to get better (one mode of coping is riding in the Pan-Mass Challenge and, except in rare and fleeting moments, she did not allow herself to consider other options — like an early death. In talking to her young son, Ms. Williams decided to tell him that everything would be fine, even though she was well aware of the grim statistics.
Listen to her story and let us know how you, or someone you care for, coped with a bad cancer.
You can also listen to her husband, Wayne Welch, a pilot for American Airlines, and their son Chris, an incoming freshman at George Washington University, talk about their experiences.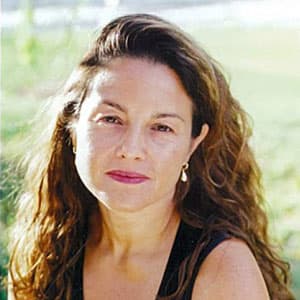 Rachel Zimmerman Health Reporter
Rachel Zimmerman previously reported on health and the intersection of health and business for Bostonomix.