Guidance From Muslim And Jewish Leaders
This article is more than 10 years old.
This was a special week for Muslims and Jews. Rosh Hashanah, the Jewish New Year and the beginning of the High Holidays, started at sundown Wednesday night. The Muslim holy month of Ramadan ended Friday with Eid al-Fitr, a celebration of the end of the fast.
Six Rabbis and Imams in the Greater Boston area agreed to post the sermons they delivered on these special days. Hear what these religious leaders told their congregations about the State of Israel, the Vision for Islam and Jewish-Muslim relations.
Rosh Hashanah Sermons:
Rabbi Barbara Penzner leads Temple Hillel B'nai Torah, a Reconstructionist congregation in West Roxbury.
"What I discovered in Israel this summer was a Jewish state in search of its soul."
Read Rabbi Penzner's full sermon, "The Soul of the State of Israel" here.
Rabbi Baruch HaLevi leads Congregation Shirat Hayam, a Conservative synagogue in Swampscott.
You can listen to his first Rosh Hashanah sermon,"The Truth About Israel," here.
His second day sermon, "Opening Our Hearts to 'the other'" about Jewish-Muslim relations, is here.
Rabbi Keith Stern leads Temple Beth Avodah, a Reform synagogue in Newton.
"By remembering our traditions we attain the promise of progeny who will remember what we as Jews must be for ourselves and the world: a remembering people, filled with compassion and ethical concerns for the world."
Read Rabbi Stern's full sermon "This Summer I Lost My IPhone" here
Eid al-Fitr Sermons:
Imam Talal Eid is the Muslim chaplain at Brandeis. He is the executive director of the Islamic Institute of Boston and Muslim chaplain at Massachusetts General Hospital.
"What if another group decided to get together and burn the Bible?  How many Christians would be upset?  Things might turn violent with the burning of churches and mosques. I am thankful for that Reverend, for changing his mind, whether there was a deal or not."
Imam Eid's full sermon, "Observing Our Feasts with Responsibility and Understanding," is here.
Imam Shuaib El Guenaoui spoke at the Outreach Community and Reform Center in Malden.
"The authentic day of Eid brothers and sisters that we should all aspire to witness in our life time is the day when we take out our charity and find that social justice is reigning supreme so much so that we can't locate anyone to give this charity to."
Read Imam Shuaib's full sermon,
"Eid: A Didactic Occasion" here.
Mohamed Lazzouni spoke at the Islamic Center of Boston in Wayland. Dr. Lazzouni is the CTO of Viisage Technology and a Visiting Professor at the Jesuit Institute of Boston College.
"We need a space where everyone who feels they are 'the other' can find room and feel welcome.  That space is called being a Muslim."
You can hear his full sermon here:
This program aired on September 11, 2010. The audio for this program is not available.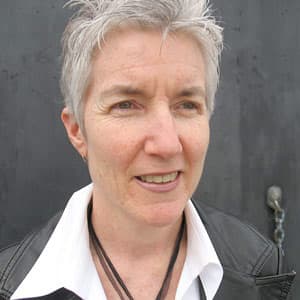 Martha Bebinger Reporter
Martha Bebinger covers health care and other general assignments for WBUR.