More Info On Similac Recall --T20 Batches Affected
This article is more than 10 years old.
People are supposed to call: 1-800-986-8850 and if they are lucky enough to reach a human being, they can read off the batch numbers and the person will tell them if their formula is affected. And, according to the American Academy of Pediatrics, here's the information number for health professionals: 1-800-545-5216. (Good luck).Target shoppers, however, appear to be safe: Jenn Glass, a spokesperson, says as soon as they were notified of the recall, the company pulled all potentially contaminated formula from the shelves. Target also "hard-locked" its cash registers, she said, so if some recalled product somehow got left behind and a customer tried to buy it, the sale would be blocked at the check out counter.
Here's some more info on the recalled, possibly beetle-containing lots from the pediatrics blog on about.com:
"The Similac recall includes:
--All lots of Similac formula powder product lines offered in plastic containers, including 1.38-lb, 1.45-lb and 2.12-lb containers
--Certain lots of Similac formula powder product lines offered in sizes such as 8-ounce, 12.4-ounce and 12.9-ounce cans
--Similac formula powder in 8-ounce sample cans that could have been given out in doctor's offices and hospitals
The Similac recall does not affect Similac ready-to-feed or concentrated baby formula or any specialty baby formulas, such Similac Expert Care Alimentum or Similac Expert Care Neosure. Up to 5 million Similac-brand powder baby formulas that were sold in the U.S., Puerto Rico, Guam and some Caribbean countries may be affected by the Similac recall though.
Frantic parents have been trying to figure out whether their Similac infant formula is part of a contaminated batch — the batch that may have bug parts in it. Unable to get the official information, parents are sharing information on our web site, through comments. If you've been able to get through to Abbott, or anyone else who knows which formula may be recalled, please post the information here.
This program aired on September 23, 2010. The audio for this program is not available.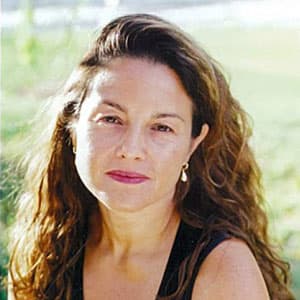 Rachel Zimmerman Health Reporter
Rachel Zimmerman previously reported on health and the intersection of health and business for Bostonomix.