Cost Hike: Levy Blames Insurers For Lack Of Efficiency, Insurers Fight Back
This article is more than 10 years old.
Paul Levy, the perpetually newsworthy CEO of Beth Israel Deaconess Medical Center, makes a crisp argument today blogging about the rising cost of health care.
Levy says while insurers often whine about the "underlying rise in medical costs" as the key driver of higher health insurance premiums, there is, in fact, another critical culprit: outsized administrative expenses racked up by the major health insurers, on average about 9.3 percent annually.
"How can this be the case?" Levy wonders. "In other financial services industries, unit costs of transactions have gone down, not up. What is it about health care that suggests the opposite should be the case?"
Not to be outdone, the Massachusetts Association of Health Plans gave me a fairly lengthy response. Touche:
Talking about administrative costs is a distraction from the real cost drivers. Health insurance premiums and medical costs are inextricably linked. All the objective data – report after report from various state entities – have pointed to the rising cost of medical services charged by hospitals and providers as the major contributing factor to increases in health insurance premiums. For example,
In its 2006 publication, Massachusetts Health Expenditures Accelerating, the Division of Health Care Finance and Policy (DHCFP) noted that in 2004 hospital expenditures accounted for nearly 40 percent of Massachusetts health expenditures and 47 percent of the annual increase in total health expenditures.
In 2008, the state's Division of Insurance's report examining the factors driving increases in health insurance noted, the total cost for medical services increased by 55 percent per insured HMO member between 2002 and 2006, which was attributed to significant annual increases in the cost of physician, hospital and pharmacy services.
· The reports by the Attorney General and Division of Health Care Finance and Policy from this past spring highlighted that the major contributing factor to the increases in premiums has been the rising cost of medical services charged by providers.
· The AG's report pointed to provider prices and the market clout of certain providers are responsible for almost all of the increases in health care costs over the last several years.
· The DHCFP report noted that Massachusetts health care costs are 15% higher than the national average. Getting those costs in line with the national average would go a long way towards making health care affordable.
Had providers' costs – the prices charged by hospitals and other providers – mirrored the average annual rate of increase for health plans' administrative costs we'd be a long way towards dealing with the cost issue and providing employers, particularly small businesses, and consumers some much needed relief.
This program aired on October 7, 2010. The audio for this program is not available.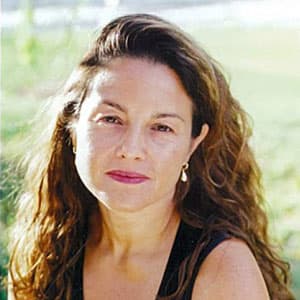 Rachel Zimmerman Health Reporter
Rachel Zimmerman previously reported on health and the intersection of health and business for Bostonomix.