Pain During Sex? There's Hope In A Little-Known Treatment Option
This article is more than 10 years old.
Debby Herbenick, one of the study's authors, told me that number "surprised" her — she didn't think so many women would report that kind of pain.
But it doesn't surprise me — because I'm one of them.
Here's my story:
Earlier this year, to put it bluntly, I started having pain during sex. For a while, I ignored it, telling myself it was probably just a passing problem that would resolve on its own. It didn't.
I went to see my fantastic ob/gyn, Beth Hardiman, the woman who delivered my two children, and whom I trust with the most intimate details of my life. She did an exam and told me my vaginal muscles were locked in permanent spasm, like if you gripped your shoulders up to your ears and never let go.
"You need pelvic floor massage," she said. (You can imagine what I envisioned.) "I'm giving you a prescription for pelvic floor physical therapy."
Now, I thought I was a savvy health care consumer, having written on the topic as a journalist for the past 10 years. Plus, I've had two babies, so I thought I was fairly familiar with the pelvis. Wrong. I had never, ever heard of pelvic floor physical therapy. And I never realized how many complex systems — reproductive, urinary, gastrointestinal, neurological, psychological, and musculoskeletal — can be involved in pelvic pain.
Dr. Hardiman told me that many doctors hadn't heard of it either. And if they did, they pooh-poohed the field as a bunch of amateurs blithely assigning kegel exercises to their patients. But she said so many of her patients complain of painful sex and related problems that pelvic floor physical therapy, as a specialty, should be far more recognized and respected. She gave me a list of 25 pelvic floor physical therapists in the region. The first five I called were completely booked and not taking new patients.
Then I found Rachael Maiocco, a pelvic floor physical therapist in Chestnut Hill, at the Brigham and Women's Hospital Department of Rehabilitation Services. There was a three-month wait to see her, but eventually, I was scheduled for eight visits.
And even though my problem was "pain during intercourse," Ms. Maiocco told me if she tweaked the diagnosis slightly to focus on a specific function, for instance, "pain during a gynecological exam," and a specific problem, like "muscle spasm," insurance would likely cover it. It worked.
So what, exactly, is pelvic pain and how can physical therapy help?
According to the American Physical Therapy Association, pelvic pain in women is an "umbrella term" that includes a range of pain in various areas, including the external genitals, vaginal muscles, pelvic muscles, tailbone or coccyx, and bladder, among others. Though many women experience pelvic pain, the APTA notes, "it is poorly understood rarely discussed."
On my first visit, Ms. Maiocco — upbeat, young, and with an easy manner — offered a quick tutorial in pelvic anatomy, and told me we'd do massage, biofeedback and bladder retraining.
The areas she focuses on "include the pelvic floor soft tissue (that is, muscles, fascia, skin); the pelvic girdle (the bony pelvis); the pelvic organs (bladder, bowels, uterus), and the many nerves running through the region." Ms. Maiocco (who recently left the Brigham for another job) treats young women and old, those with prolapse and incontinence problems stemming from childbirth, as well as women who have been sexually abused.
In physical therapy, she says, the practitioner can address all of the facets of the pelvic floor, in addition to many other systems and surrounding tissue, the hip joints, the spine, the abdominals. "It is assumed we will treat the muscles, which of course we do," she says. "But we also
manipulate different systems, for example the performance of the bladder and bowels through bladder and bowel training."
One of Ms. Maiocco's colleagues, Meghan Z. Markowski, a physical therapist also at the Brigham, tells me that standard estimates suggest that between 16-20% of women will experience pelvic pain in some capacity in their lifetime. But clearly that's a gross underestimate, given that this condition is so frequently kept secret. Nevertheless, she says, "there are many good, evidence-based research papers on the effectiveness of pelvic floor PT." (You can see some of them here and here.)
Even after the first visit, which did, in fact, include a little pelvic floor massage, (that's "soft tissue mobilization" in PT parlance, and details will come later if you stick with me here) I started to feel some relief.
But did it ultimately solve my problem and what was it really like? Stay Tuned.
*Coming Next, Part II: Biofeedback and a Bladder Diary: My Personal Journey Into Pelvic Floor PT.
This program aired on October 8, 2010. The audio for this program is not available.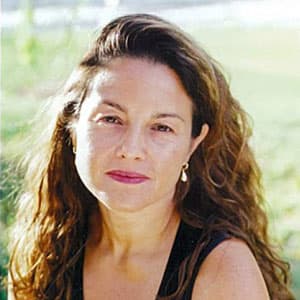 Rachel Zimmerman Health Reporter
Rachel Zimmerman previously reported on health and the intersection of health and business for Bostonomix.