Mass. Unemployment Rate Drops To 8.4 Percent
This article is more than 10 years old.
The Massachusetts unemployment rate fell to 8.4 percent in September. The drop from 8.8 percent in August — based on a survey of a small sample of households — is the largest since 1976. But at the same time, the payroll portion of the latest numbers — a survey of employers — suggests the state lost 20,900 jobs last month.
Despite the conflicting data, the head of the state's Executive Office of Labor and Workforce Development, Joanne Goldstein, says the latest numbers are positive.
"The drop in the unemployment rate confirms that the economy is going in the right direction," Goldstein said.
In a statement, Democratic Gov. Deval Patrick also touted the lower unemployment rate for showing "we're emerging from this recession faster and stronger than the rest of the nation".
But his chief opponent, Republican Charlie Baker, took issue with that optimism. He cited the 20,900 lost jobs and revised numbers for August that show another 3,000 jobs lost.
In a statement, Baker said, "Governor Patrick makes a lot of claims, but as these job figures today show, he has no real plans to grow jobs and turn the state's economy around."
The dichotomous data is typical for this month-to-month labor survey with small sample sizes, according to Northeastern University economist Alan Clayton-Matthews.
He says any one month can be misleading, adding that both the payroll and household portions of the survey show a common trend when viewed from December 2009 to September 2010: about 40,000 jobs added over that time period.
"That's an annual growth rate of about 1.6 percent," Clayton-Matthews said.
According to the latest state figures, the financial sector gained 1,300 jobs in September, while the education and health services sector lost 5,800 jobs. Other industries lost between 2,000 to 11,200 jobs last month, with the exception of the information sector, which was up 500 jobs.
The national unemployment rate is 9.6 percent for September
This program aired on October 21, 2010. The audio for this program is not available.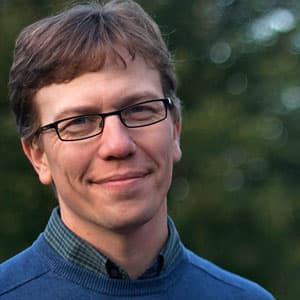 Curt Nickisch Business & Technology Reporter
Curt Nickisch was formerly WBUR's business and technology reporter.