Caritas Sale: What's In It For Cerberus?
02:20
Play
This article is more than 10 years old.
Caritas Christi is now a for-profit hospital network and the largest for-profit health care network in New England. The sale of Caritas to Cerberus, a New York-based private equity firm, is expected to trigger major changes for other hospitals in Massachusetts, most of whom say they aren't sure why this deal makes sense.
WBUR's Martha Bebinger joined Morning Edition Tuesday to help answer the lingering question — what's in it for Cerberus?
---
Bob Oakes: Martha, why is a private equity firm buying a chain of six under-performing hospitals?
Martha Bebinger: Well Bob, that's the question that has many very well-paid analysts scratching their heads. Could it be for the real estate? It doesn't seem likely that you'd get a healthy return on these hospital properties in a short turnaround, which is the private equity model.
So Bob, might this be Cerberus under pressure to make acquisitions to circulate capital in a tight economic market? That's a possibility.
The theory that some current and former investment bankers say makes the most sense, is that the national health care law — which was a little bit in limbo given the recent elections — is expected to lead to a lot of consolidation in the hospital industry. So if Caritas can grow and boost its profit margin 2 or 3 percent, it can negotiate better reimbursement rates with insurers. Maybe it will be attractive to one of the larger for-profit hospital chains that is consolidating.
So then maybe Cerberus isn't really taking much of a risk here. A risk considering that the Caritas chain was a money loser.
Well that is one theory. They bought low, as you said, and the $895 million deal that we've been reporting is not all cash up front. The actual purchase price is about $496 million; more than half of that is the pension liability that Cerberus will pay off over many years if it holds on to Caritas. The big influx of cash, the remaining $400 million, is not a lump sum for service, but it's money that Cerberus was committed to spend out of what it expects will be increasing revenue at Caritas.
Now that assumption is risky, because Caritas will be operating under more of a global payment with Blue Cross, you know, it's got to learn to manage care in some different ways. And with all the talk about changing the way doctors and hospitals are paid, it is a risky time to get into the hospital business. Cerberus clearly has a lot of confidence in the CEO at Caritas, Ralph de la Torre.
As a for-profit, won't Caritas have some new expenses?
Caritas will have to pay property taxes, Bob, of course state and federal income taxes. It will pay interest on bonds at a higher rate as a for-profit, and it will assume some medical malpractice liabilities that nonprofit hospitals do not pay. Caritas will also be paying an annual management fee to Cerberus, so there are many added expenses.
Correction - Caritas says it will not pay a management fee.
Let me ask a question about the old owners, the Boston Catholic Archdiocese — why did it go for this deal?
Well, Bob, in the end there weren't a lot of choices. You know we've talked for years about Caritas courting or talking to a number of different potential buyers, and this was the deal that finally came through, where somebody said, "OK, we'll take on this under-performing hospital chain." Now many of the unions, the government, the health care advocates, they were happy to have somebody, from their point of view, rescue the chain, even though they do grumble that it is a firm named for the three-headed dog that guards the gates of the underworld.
But there is a new name?
That's right, they did set up an LLC called "steward" that will manage the Caritas account.
So what's next for Caritas? What should we be watching for?
We need to watch for how and where they grow, whether it's the acquisitions or new contracts with physician groups or hospitals. We'll be looking for whether they are able to negotiate some better reimbursement rates with the insurers.
And the main thing, Bob, is we'll look for whether patients stay at the Caritas hospitals, or do they continue to go downtown to the higher priced, bigger named teaching hospitals for things like a delivery or knee surgery.
More:
This program aired on November 9, 2010.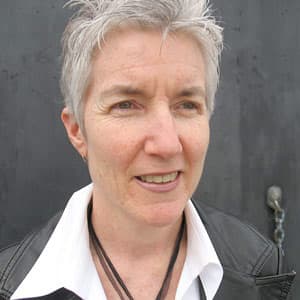 Martha Bebinger Reporter
Martha Bebinger covers health care and other general assignments for WBUR.