External Factors Make Mass. Growth 'Precarious'
01:03
Play
This article is more than 10 years old.
The latest Massachusetts unemployment rate fell to 8.1 percent in October. After losing jobs in September, employers reported adding 10,000 jobs last month.
Even with those positive numbers, some regional economists are worried. They said at a conference Wednesday that the sluggish national recovery is making the forecast for continued growth in the region precarious.
Massachusetts, with its strong tech sector and exporters, seems to be going for a robust recovery. But a panel of experts — the New England Economic Partnership — says growth here is weakening, and will continue to for the next four or five months.
Northeastern University Prof. and NEEP economist Alan Clayton-Matthews says that unless things get better elsewhere, they won't get better here in Massachusetts.
"You know the national and worldwide demand for what we produce has slowed, and so our economy slows," he said.
Ross Gittel, another NEEP economist, says New England could fall back into recession if things like the debt crisis in Europe and a cautious banking sector get worse.
"It's precarious," Gittel said. "So the region is really a relatively small region, (the) smallest region in the country. And it can't buck the larger national trends. If larger national firms are not hiring, they're not going to be hiring in New England."
Mark Zandi, the head of Moody's economy.com, is a little more optimistic about the recovery elsewhere. He's encouraged by the strong profits U.S. companies have been reporting lately. Zandi says they could hire today if they wanted to.
"It's not a question of can businesses hire and invest, it's a question of are they willing?" he said. "If confidence returns, and I think it will over time, they have the resources to go out and hire and invest, and that's what's needed for the economy to get moving here."
This program aired on November 17, 2010.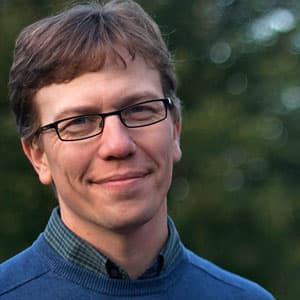 Curt Nickisch Business & Technology Reporter
Curt Nickisch was formerly WBUR's business and technology reporter.