BU Celebrates Violinist Totenberg On His 100th
05:23
Play
This article is more than 10 years old.
Legendary violinist Roman Totenberg is turning 100.
The father of NPR legal affairs correspondent Nina Totenberg is known as a living legend among classical musicians and music educators. He is also approaching his 50th anniversary teaching at Boston University, where he still trains young violinists today.
BU is throwing a birthday concert for Totenberg at Symphony Hall on Sunday, as they did on the occasion of his 90th and 95th birthdays.
That's a lot of birthdays, and a lot of concerts performed in this man's honor.
"Each time, probably they think this is the last one," Roman Totenberg said, laughing. "Maybe they think (this is) the last one, too."
At 100, Totenberg is frail but sharp and good-humored.
"As teachers we learn constantly. You explain something to a student, and suddenly it opens your mind, too."

Roman Totenberg
Totenberg's health has declined the last few years. But as recently as that 2001 tribute, he was up on stage giving the concert, not just listening.
"And he played so beautifully, and got this rave review in the Boston Globe," his daughter, Nina Totenberg, said.
Shortly after his performance of Karol Szymanowski's 1st violin concerto at his 90th birthday concert, Totenberg retired from the stage with back problems. He was just a listener at his next birthday concert, in 2006.
"You know, when he turned 95, I think he was sort of ticked-off that everybody was paying all this attention to him," Nina Totenberg said. "But now that he's almost a centarian (sic), I think he's kind of pleased by it."
Even late in life, Roman Totentberg enjoys the glare of the spotlight.
"When he gave that 90th, or maybe the last recital he gave when he was 93, the place was packed," Nina Totenberg said. "And he turned to us and he said, 'You know, they always yell and cheer and stand for you when you are very young or very old, because you can do it at all.' "
And Roman Totenberg should know. He was just 11-years-old when he debuted as a soloist with the Warsaw Philharmonic in his native Poland. That was 1923.
Totenberg's long life has involved a spectacular tour as a prodigy and daring escapes from two world wars. In his extended prime he played with all of the big orchestras, premiered works by all of the major composers of his time, and rubbed shoulders with celebrities and statesmen. From an era of classical music stars, he was among the brightest.
"There are very few left of that generation," said violinist Peter Zazofsky, a colleague of Totenberg's at Boston University. "Yes, he played all those concertos with those great conductors and great composers, but he's also 50 years teaching here at Boston University, which is incredibly rare, because most of the people who played as much as he did don't have the profile of being a great teacher."
At Sunday's concert Zazofsky will play Bartok's 2nd violin concerto in Totenberg's honor. Zazofsky first learned the notoriously tricky piece for a competition in the mid-1970s, judged by Totenberg.
"Well, he just said I was very brave," Zazofsky said, laughing. "Translation: maybe foolish."
Many violinists have at least one Roman Totenberg story like that. Totenberg's teaching career is so extensive, it's no surprise BU would make a habit of celebrating the man every five years. By all accounts, including his own, Totenberg has loved that part of his career.
"As teachers we learn constantly," Totenberg said. "You explain something to a student, and suddenly it opens your mind, too."
At Sunday's concert, Nina Totenberg will be in attendance and NPR senior news analyst and longtime Totenberg family friend Cokie Roberts will emcee a special tribute. (Click here for info and tickets.)
More Information:
This program aired on November 19, 2010.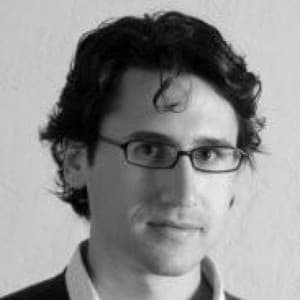 Adam Ragusea Reporter/Associate Producer
Adam Ragusea was formerly a reporter and producer for WBUR.