Doctors Prepare For The Next Wave In Health Care
05:45
Play
This article is more than 8 years old.
Some doctors across the state are changing the way they care for patients. They're getting ready for the move away from paying for every visit or medical test toward giving doctors a lump sum for patient care.
It's a move to lower health care costs by paying doctors to keep patients healthy, not just treat them when they are sick. At Westwood-Mansfield Pediatrics, doctors are teaching patients to manage common illnesses and suggesting they save the visits for care they can't handle at home.
The Waiting Room Lesson
Patients arriving for appointments at Westwood-Mansfield see a digital version of Dr. Lester Hartman on a three-foot flat screen TV before they encounter him in person.
"A child should a say aloud, 'Ahhhh' (Hartman demonstrates with his tongue out), and what that does is raise the uvula up and pull the tongue down, and allows for that space to put the swab in," explains Hartman in a video about how to use a home strep test. It's one of 33 videos about fevers, tick bites, coughs and other common patient concerns that play continuously in the waiting room and are available on the practice's website.
Parents who are too squeamish to do the test at home are welcome to come into the office. Hartman says the online videos have been opened 10,600 times since the first one was posted in June, and after-hours calls are down about 15 percent.
Home strep tests are one of the main troubleshooting tools the eight pediatricians in this practice are urging patients to try as they learn to take care of relatively minor conditions at home.
"Our goal was to try to reduce some of the phone traffic, to have parents have better access to us without having to wait," Hartman says. "We can teach families to manage the minor illnesses at home and come in for the major issues."
Home strep tests are one of the main troubleshooting tools the eight pediatricians in this practice are urging patients to try as they learn to take care of relatively minor conditions at home. The tests are $8 at the front desk, less than an office visit co-pay.
"The first time it was a little uncomfortable, 'cause you're not sure you're doing it right," says Dan Wagner, who has used the test on all three of his children and found it to be accurate.
"You obviously want to make sure you're not inflicting unnecessary pain or harm. Once you do it the first time it's actually very easy."
The American Academy of Pediatrics has not taken a position on home strep tests. But many pediatricians are wary about recommending their use, because a negative result could mask others problems a doctor should diagnose.
Testing At Home
But as a parent, Wagner says the benefits of home testing outweigh the chance he might have to come into the doctor's office anyway.
"From my perspective it's very beneficial to be able to do something like a strep test at home, as opposed to bringing a child who is not feeling well, may have a fever, cart him across town, bring him to the office, possibly exposing him or other people to whatever he may have or they may have," Wagner says. "There's the cost issue, which is advantageous as well, so overall, I think it's great."
As health care costs rise and patients see higher co-pays and deductibles, Hartman says, more parents will question the need to go to the doctor for every cold, rash or stomach bug.
"Parents are going to be more willing to pay high co-pays to talk about educational things in their kids rather than having a strep test done," Hartman says. "They will look more for value when it comes directly out of their pockets and physicians need to be prepared for this."
Doctors Prepare For New Approach To Health Care
Hartman and his colleagues are also preparing for a push from insurers to move away from paying for every service to having doctors manage an overall budget for patients' care. Doctors would receive bonuses based on patients' good health.
At Westwood-Mansfield, Dr. Karen Halle says she and her colleagues started getting ready for this move to global payments about two years ago, when a state commission proposed the idea.
"I think we all realize it's coming," Halle says, pausing to work on a patient's record. "At least in our practice, we're trying to set the way, so when it does come we can respond quickly, and hopefully not feel the pain of not taking it into account, because we know it's coming in the future."
This practice hasn't moved to global payments yet. It would have to partner with a larger group, likely Children's Hospital Boston, so it could manage the costs of a child's surgery, for example, or cancer treatment. For now, Halle says, the focus is on reducing unnecessary office visits and freeing up more time for complicated medical problems.
"What you're going to have to find is a way for patients not to utilize a lot of extra resources they don't need," Halle says. "You've got to do that, otherwise I don't think we'll be able to survive, and save the system money. We have to save everybody money."
These pediatricians spend a lot of time looking at numbers: wait times, types of visits and patient progress on controlling asthma, a child's weight or anxiety. Massachusetts Health Quality Partners, a nonprofit that rates physician groups, calls them a model for using information to improve patient care, and the practice's scores are up.
Back in the waiting room, Hartman has one caution about the home strep test: the positive and negative lines resemble another home test.
"One mother left it on the counter and her husband walked in, he thought it was a positive pregnancy test," Hartman says, laughing, as a nurse calls him to examine the boy with sports-induced asthma.
Asthma is one of the major conditions Hartman hopes to focus on, along with obesity, learning disabilities and mood disorders, as parents deal with more routine care at home. These major conditions aren't easy to manage in 15-minute appointments, one more reason Hartman and his colleagues are taking the leap away from payments based on volume to payments based on how effectively doctors care for patients.
More:
This program aired on December 17, 2010.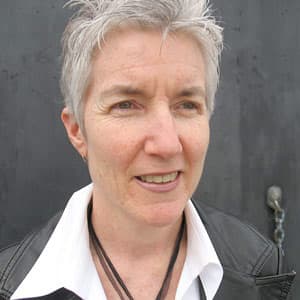 Martha Bebinger Reporter
Martha Bebinger covers health care and other general assignments for WBUR.