O.b. Mystery Deepens: FDA Says No Reports Of Quality Problems
This article is more than 10 years old.
"We're not aware of any manufacturing or any quality control issues with o.b. tampons," said Erica Jefferson, an FDA spokeswoman on medical devices. "If there were any quality issues with the product, the company would need to notify FDA. If there is a shortage of another nature, you'd need to discuss that further with the company."
Still hoping for a call back from Johnson & Johnson, and will try them again soon. Other calls also in the works.
Here's what one commenter heard from the consumer line:
They have in the past two months discontinued the "ultra" o.b. tampon. The lack of other o.b. tampons on store shelves is due to "a manufacturer issue with production and packaging." The product is expected to be back on shelves "sometime in 2011." So, I queried, that it could be September 2011 or February 2011 or December 2011? I was told that it would probably be Spring 2011.
Meanwhile, this from the friend who put me onto this in the first place:
I e-mailed J&J customer service last week, and they got back to me last
night with this lame form letter, telling me all the places I can buy OB
Tampons. Of course, NONE of these places actually have the product.

Thank you for contacting the Johnson & Johnson Consumer Companies
Information Center. It is always important to hear from our consumers and
we appreciate the time you have taken to contact us. Our tampons are still
being made. However, it is our o.b.® Ultra Absorbency Tampons that has been
discontinued. Please be assured we will share your feedback with our
marketing management.

Johnson & Johnson products are sold at mass merchandisers, grocery stores
and pharmacies. A partial list of the nationwide chain stores in which our
products are sold include Walgreen's, Longs, Sav-On, Rite-Aid, CVS,
Eckerd's, Phar Mor, Drug Emporium, Duane Reade, Kroger's, Safeway, Giant,
Pathmark, Albertson's, Winn Dixie, Publix, Wegman's, Brooks, Fred Meyers,
Wal-Mart, K-Mart, Target, Shopko, Shoprite and Meijer's. You will find that
Johnson & Johnson products are generally shelved together by product
category. If you do not see the product you are seeking, a retailer may
sometimes be able to order it for you. Please note that we do not sell our
products to consumers on a direct basis.

Other alternatives by which you may purchase our products include numerous
mail order and on-line retailers. The following are some recommended
sources:

AARP Pharmacy Service: 800-456-2226
American Surgical Supply: 1-800-832-3310
Masters of Marketing
www.firstaidmmihealthcare.com 800-367-5487
Mercy Medical Supply: 888-637-2909
South Florida Medical Supply: 800-826-6011
Square One Medical
www.sq1med.com 877-306-1421On-line Retailers include:

www.netgrocer.com
www.drugstore.com
www.walgreens.com
www.cvs.com
www.riteaid.com
www.eckerd.com
www.americarx.com
www.longs.com

www.pharmnet-drugstore.com
www.cyberpharmacy.com

Again, thank you for your interest in our company. Should you have any
comments or questions in the future, please contact us via our website
WWW.OBTAMPONS.COM or by calling our toll-free number, 1877 454-7843. Our
specialists are available Monday through Friday, 8:00 a.m. - 8:00 p.m. EST
and will be happy to assist you.

Jill M.
Consumer Care Center
Please go to the bottom of our first post on the o.b. shortage to read the comments pouring in from around the country, mainly from women who want their o.b.'s back. The most-colorful-language award goes to this one:
Since J&J seems to think they have us by the short and curlies - a demographic held hostage and ripe for being guinea pigs to test the new 'therapy' they have linked off the ob Tampon site (which will supposedly lessen our flow), I feel no shame in telling these green-washing, drug-pushing hypocrites where they can stick their ob tampons.
This program aired on December 21, 2010. The audio for this program is not available.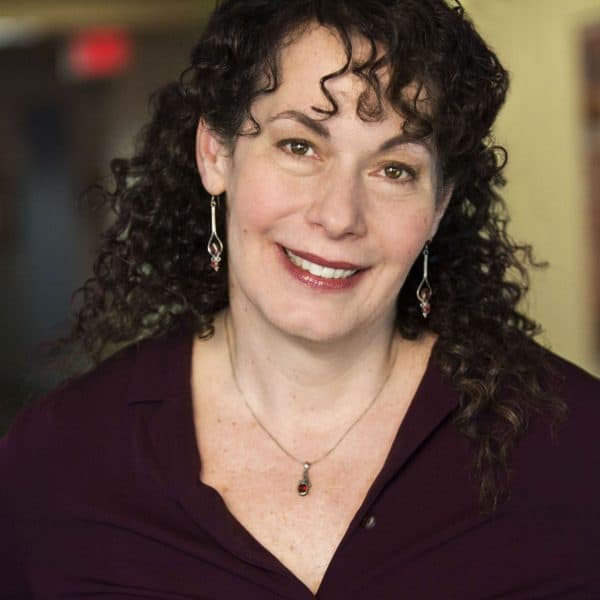 Carey Goldberg Editor, CommonHealth
Carey Goldberg is the editor of WBUR's CommonHealth section.