Antoine Walker: From NBA Championship To Backwater Arenas
03:57
Play
This article is more than 10 years old.
Scan the roster of the Idaho Stampede and one name stands out. Yes, the Antoine Walker who joined the team early last month is the same Antoine Walker that played in the NBA from 1996 to 2008.
The three-time All-Star earned approximately $110 million during his career, but after a recent morning shoot-around before an NBA Development League game in Portland, Maine, it's fair to ask whether he has to share a hotel room on the road.
"I'm a veteran. I get my own room, so far. I don't know," Walker laughed. "You never know what the situation is, but they've been good to me. I've been able to get my own room. But you do have roommates, though."
Walker's unlikely to wind up in the Basketball Hall of Fame, but he is in an exclusive club that includes names like Bill Russell, Kareem Abdul-Jabbar, Magic Johnson, Isiah Thomas and Michael Jordan. They all played on championship teams in both college and the NBA. Walker and his Kentucky teammates won the NCAA national title in 1996. Ten years later he earned an NBA championship ring with the Miami Heat.
Idaho Stampede head coach Randy Livingston says Walker's resume makes him an instant leader in the D-League.
"That experience is invaluable," Livingston said. "Having someone that can be your voice on the court, someone that the younger guys can look up to because they know he's been there. It's important.
"Sometimes during shootaround or during practice we give him some time on the court where he can share some of his knowledge of the game with those guys."
Walker played his last NBA game with Minnesota in February 2008. He started the next season with the Memphis Grizzlies, but was waived without appearing in any games. Walker believes he could have continued playing.
"Just sitting at home, left the game, [I] felt like I still left the game not on my own merit," Walker said. "I felt like I had to take a break from the game get myself together."
But Walker didn't exactly get himself together when he stopped playing basketball. In January 2009 he was arrested in Miami for suspicion of drunk driving. That summer, Walker was arrested in Nevada for allegedly bouncing checks in three Las Vegas casinos. Walker has paid off some of the debt, but he's scheduled to stand trial in May and still owes the casinos approximately $800,000. He says his attorneys are working to resolve the case.
"I'm in court right now just trying to figure out what I owe, what it's going to be. Right now I don't know where it's going to lead me, hopefully the next few months I'll figure that out," Walker said. "I think I have proper representation behind me that's helping the situation. So I really, honestly I don't even worry about it right now."
But there are other financial concerns. Despite his massive NBA contracts, and additional endorsement money, Walker has filed for bankruptcy. He lists $4.3 million in assets against $12.7 million in liabilities.
Walker admits gambling was a factor, but has repeatedly cited bad real estate investments in his hometown of Chicago as the primary source of his debts. Walker also has other legal issues, including a civil lawsuit.
His Stampede teammate, swingman Willie Jenkins, says when Walker came to Idaho he was upfront about his problems.
"Walker has turned his life around and he's trying to get back where he was before and can't do nothing but respect that," Jenkins said. "He comes to practice every day. He works hard. He's the first one there, last one to leave.
"He's good guy. He sat down and talked with a lot of us, explained to us his situation, which most people would try to hide. He explained it. He understands his mistakes and put God first and he's a great teammate."
Off-court issues, two-plus years away from the game and a slightly thicker 34-year-old body make it easy to forget the player Antoine Walker was when he left Kentucky after his sophomore season.
Peter May, a writer for ESPNBoston.com who has covered the Celtics for 25 years, says that during his early years in Boston, the 6-9 forward was exciting to watch.
"He was a terrific rebounder, especially an offensive rebounder," May said. "He was a great passer. He was a great finisher on offense, he wasn't that hot a shooter, but he could get the ball in the basket. But offensively, he was as versatile as anybody that's come into the Celtics in a long time with the potential that he had."
During his career, Walker averaged more than 17 points, 7 rebounds and 3 assists per game, but he could frustrate fans and coaches with poor shot selection and weak defense. And no conversation about Antoine Walker is complete without a mention of three-pointers. May says fans weren't thrilled when he started settling for that shot more and more often.
"That really got people on him because he was at 6-9 and they felt he should be playing down low and utilizing his quickness and his passing ability rather than taking threes from every which way," May said.
In the D-League, Walker's performance has been mixed. He airballed a foul shot in his first appearance for Idaho. But when the Stampede opened a mid-December road trip with a loss to the Maine Red Claws, Walker put on a show, with 25 points and 8 rebounds in just 33 minutes.
D-League crowds are the smallest audiences Walker has played in front of since high school, but Portland, Maine provided a homecoming of sorts. Ryan Garrity was one of more than 3,000 fans who came out for the game. Garrity says he and his friends were Walker fans during his days with the Celtics.
"I've watched him since he got drafted. Basically his whole career," the 27-year-old Cape Elizabeth, Maine resident said. "As soon as I heard he was on Idaho we looked for tickets."
The D-League's maximum salary is just over $25,000, so Walker is looking for a bigger paycheck. He played briefly in Puerto Rico in 2010 before being cut, but he's ruled out going overseas for now. With his years of service, a one-year minimum NBA contract would pay Walker more than $1.3 million. But can he really make it back to the NBA?
"I'm in court right now just trying to figure out what I owe, what it's going to be. Right now I don't know where it's going to lead me, hopefully the next few months I'll figure that out."

Antoine Walker
Peter May says an aging veteran, who was never known for his love of the treadmill and has a history of knee problems will only get a shot in the perfect situation, and it's now or never.
"I wouldn't be surprised to see Antoine get called up by somebody kind of as a look to see, is there anything left? Does he have anything left?" May said. "He's not going to make any money staying in the D-League and if he doesn't get a call up this year I think it's pretty much going to be curtains for him."
Walker's probably the biggest star to enter the D-League, but he's not the oldest. Thirty-five-year-old Antonio Daniels joined the Texas Legends this season. Daniels also has a championship ring, from San Antonio's 1999 title. Walker says after a long NBA career, it's inspiring to see D-Leaguers working so hard trying to get where he and Daniels have already been.
"I admire them," Walker said. "I appreciate it because you don't make a lot money here. It's very difficult. Guys, you kind of mature into men and they have families, sometimes you have a kid. So it's very difficult to do for eight, nine months to play in the D-League and not make a lot of money. So, I appreciate what these guys do and the work ethic that they put in."
Walker is a phone call away from joining an NBA team, but on Saturday, he'll be back in Nevada hoping for a little help from Lady Luck. Idaho's on a five-game losing streak and they're playing the Reno Bighorns.
This story originally aired on WBUR's Only A Game. In 2009, Doug Tribou took his own shot at making it in the D-League when he tried out for the Maine Red Claws.
This program aired on January 1, 2011.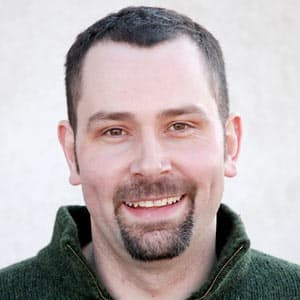 Doug Tribou Reporter/Producer
Doug Tribou was formerly a reporter and producer at WBUR and for WBUR's Only A Game.