After Nearly Four Decades, Head of Codman Square Health Center Moves On
04:29
Play
This article is more than 10 years old.
The Codman Square Health Center in Dorchester is known as one of the most innovative community health centers in the country.
It cares for 20,000 patients, most of them at or below the poverty level. It not only provides medical care, but also runs a food stamp program, helps patients find rent and oil subsidies, and even writes "prescriptions" for free fitness center memberships.
And for almost four decades, the center has been led by the same man: Bill Walczak. That's about to change. Walczak is leaving the job he's held since 1974 to become the president of Carney Hospital in Dorchester next month. The center's new CEO will be another long-time employee: its current chief operating officer, Sandra Cotterell, who's worked there for 16 years.
WBUR's All Things Considered host Sacha Pfeiffer spoke with Walczak about his decision to move on.
Why leave now, after almost 40 years?
BILL WALCZAK: When you're in a community health center — any kind of job — for 36 years, you start thinking that maybe there's another chapter in my life. And, at the age of 56, I had recently come to conclude that maybe I would stay at Codman Square for the rest of my life. And there's nothing wrong with that; it's a fantastic place. But I was offered this job by the Caritas Christi system and, for me, it's an opportunity to do something with all of the skills that I've learned over the past 36 years and also to help a Dorchester institution that needs some help, needs somebody who cares about it and its role in Dorchester.
Bill, you've been a Dorchester guy for much of your life. You live in Savin Hill. You co-founded the Codman Square Health Center in 1974. And even though you're now leaving this job, you're going to another place in Dorchester — this place that you've really committed much of your life to.
WALCZAK: Yeah, I would never have considered running a hospital somewhere else. The reality is that there's almost no job that would drag me away from Codman Square except the opportunity to work to help an institution that's essential for the Dorchester community.
In the health care community, the larger health care community, Carney is seen by many people as a weak link in the region's hospital network. Do you see yourself playing a turnaround role for Carney? And, if you do, what you think that turnaround of the hospital needs to be?
WALCZAK: I'm a health center person. I've spent my life working in a community health center. And, as we all know, community health centers are the core source of health care in the Dorchester community. And so, for me, the tremendous opportunity that comes from this is the opportunity to reconnect the Carney Hospital to the community health centers of Dorchester. Back in the 1970s and '80s, the Carney led the way in developing community health centers and at one point had seven health centers they worked with very, very closely. That was allowed to fall apart. And, to me, the interesting aspect of this and one of the very, very intriguing and attractive parts of taking this job is the fact that I will be able to go in there as a health center person to support the Carney Hospital's mission and figure out how it can reestablish itself in the Dorchester community as the essential community institution that it is.
Bill, your title now is CEO of the Codman Square Health Center and your new title will be president of Carney Hospital. But many people think of you as a community advocate, a community activist. When you co-founded the Codman Square Health Center back in 1974, what were you trying to build? Because you've built something quite sprawling.
WALCZAK: To me, the issues of residents of the Dorchester community are only partially related to health care. A big lesson of my life in my 36 years is that oftentimes what we perceive to be the diseases facing a community — diabetes and obesity and things like that — are really the symptoms of a greater disease, which is poverty. And, so, at Codman Square what we've striven to do is to connect people through the health care system to programs and resources that will help them alleviate poverty in their community.
For example, the Codman Academy charter school helps people tackle education. You also have a program that helps people get their tax returns done — very simple things that may not be medical health, but that certainly become part of people's larger life.
WALCZAK: Right. And people trust their medical providers. And if you train your medical providers the right way, they not only provide excellent services but they also open up doors to resources and opportunities for people to be successful in life.
This program aired on January 13, 2011.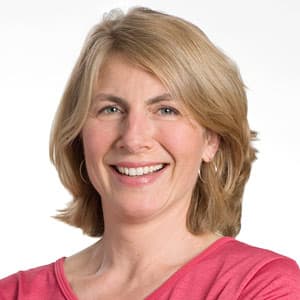 Sacha Pfeiffer Host, All Things Considered
Sacha Pfeiffer was formerly the host of WBUR's All Things Considered.