Before Brady, Bledsoe Shined
This article is more than 10 years old.
Name the New England Patriots quarterback responsible for this single-season stat line: 4,555 yards passing, 25 touchdown passes, 10 regular-season wins and a playoff berth, plus a trip to the Pro Bowl.
If you're thinking about a certain mop-topped superstar, guess again.
The answer is Drew Bledsoe. The year was 1994.
This week, as the Patriots prepared to host the New York Jets on Sunday, much was broadcast, blogged, discussed, debated, written and rehashed about Tom Brady. When you're widely viewed as one of the best of all time, memories of your mere mortal predecessors fade at 10 times the normal rate. So, before Brady and the Patriots begin yet another playoff run after yet another winning season, let's pause to remember the quarterback who helped lay the foundation for the Pats we know today.
By the close of the 1992 season — the last year before Bledsoe arrived in Foxboro — the Patriots had once again earned their affectionate and derogatory nickname: the Patsies. In the previous four years they'd won a grand total of 14 games. Their last trip to the playoffs was six years in the rearview mirror.
Beloved, longtime quarterback Steve Grogan was gone and if you've managed to forget that Marc Wilson, Tom Hodson and Hugh Millen handled the bulk of the starts from 1990-92, you're among the many.
1993 brought change. Bill Parcells was the new coach, the triangular, Elvis-esque Patriot was the new logo, and after New England made him the first pick of the NFL draft, Washington State's 6-5, 238-pound star, Drew Bledsoe — with his rocket arm — was the new QB.
1993 was a rebuilding year, but in 1994 the new-look Pats won 10 games. Bledsoe's then-franchise record 4,555 yards broke Babe Parilli's high by more than 1,000 yards (Bledsoe's mark stood until you-know-who broke it in 2007). The Patriots made the playoffs and were bounced in the opening round by the Cleveland Browns, but there was hope.
What's been forgotten in this dreamy decade of Brady is that on the field, Bledsoe was the man who made it reasonable for New Englanders to hope for more. This wasn't 1986's "pray-for-a-Super-Bowl-miracle-against-the-Bears" hope. This was "hey-they-really-have-a-shot" hope.
Combine hope with success and you get expectations. After stumbling in 1995, the 1996 Pats seemed ready to live up to their billing. Rookie wide receiver Terry Glenn instantly became a favorite Bledsoe target, racking up 1,132 yards receiving and six touchdowns. Bledsoe and tight end Ben Coates connected for another nine scores. Second-year running back Curtis Martin was a force. Six players would eventually end up in the Pro Bowl.
All of that translated to an AFC Championship and the franchise's second trip to the Super Bowl, where they met the Green Bay Packers and a Brett Favre not even close to considering — or reconsidering — retirement. The Pats led after the first quarter, but the final score read Green Bay 35, New England 21.
While Bledsoe threw for 253 yards and two touchdowns in the loss, his four interceptions added to a growing reputation for subpar postseason performances.
But consider this: After a third straight playoff berth in 1998, Bledsoe had guided the Pats to four postseason appearances in his first six years on the job.
In the 33 years before his arrival, New England was in the playoffs six times.
When Brady was drafted in 2000, he wasn't exactly breathing down Bledsoe's neck. Yes, Bledsoe was slow-footed. Yes, he took too many sacks and threw too many interceptions. But Bledsoe was still "The Man" in Foxboro.
In the summer of 2001, New England signed Bledsoe to a then-record 10-year, $103 million contract, but that fall New York Jets linebacker Mo Lewis changed everything. His crushing hit in Week 2 in September not only knocked Bledsoe out of the game, it led to internal bleeding that sidelined the quarterback for much of the year.
The story of Brady stepping in and unexpectedly guiding the team to its first Super Bowl victory is now the stuff of NFL lore, a dramatic starting point for the Bill Belichick-Tom Brady partnership that marks a sharp dividing line in Patriots history.
It's easy to forget that Bledsoe came off the bench that year to guide the team to victory in the AFC Championship Game against Pittsburgh after Brady sprained his ankle. It's easy to forget because Brady was back in time for the Super Bowl and the beginning of a dynasty.
After Michael Vick and the Philadelphia Eagles were ousted from the playoffs on Sunday, backup quarterback Kevin Kolb announced he hopes to start next season. That all-too-familiar headline-grabbing move makes Bledsoe's attitude following his one and only Super Bowl victory seem even classier than it did in 2002.
"The credit goes to Tom," Bledsoe said after the game. "He's worked hard. I'll follow what he does for the rest of his career."
Bledsoe got his Super Bowl ring, but in the history books it will always appear that Brady put it on his finger. After the 2001 season, the Patriots graciously traded Bledsoe to Buffalo so he could continue to start. Bledsoe even thanked New England fans with a full-page ad in the Boston Globe as he prepared to leave town.
He made the Pro Bowl with Buffalo in 2002, but there would be no more championships and he couldn't displace Jim Kelly in the hearts of Bills fans. When he arrived in Dallas to close out his career, being considered among the likes of Roger Staubach and Troy Aikman was also beyond his reach.
So, here's to the man who paved the way. Those early Bledsoe years were some of the most exciting New England fans had ever seen. They've been overshadowed by Brady's amazing and historic run, but they shouldn't be overlooked.
Doug Tribou is a reporter and producer for WBUR's Only A Game.
This program aired on January 14, 2011. The audio for this program is not available.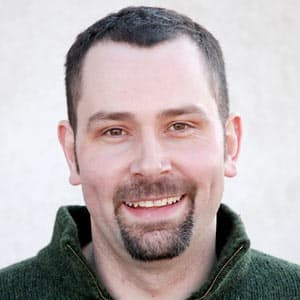 Doug Tribou Reporter/Producer
Doug Tribou was formerly a reporter and producer at WBUR and for WBUR's Only A Game.