Acting Parole Head Promises 'Top-To-Bottom' Review
04:38
Play
This article is more than 10 years old.
The man appointed to oversee the state Parole Board following Gov. Deval Patrick's sweeping overhaul is promising a review of the entire system.
"There are still a lot of great people at the department and we'll work with them, but overall it's a top-to-bottom review of the department," said Suffolk County Assistant District Attorney Josh Wall, who's now the acting executive director of the state Parole Board, in an interview with All Things Considered's Sacha Pfeiffer.
On Thursday, after the public release of the state's review of the 2008 decision to parole career criminal Dominic Cinelli, the governor announced that nine officials will lose their jobs, including all five Parole Board members who voted to release Cinelli. The governor also proposed legislation that would strengthen sentencing guidelines for habitual offenders.
On Dec. 26, 2010, Cinelli killed a Woburn police officer in a shootout while the parolee attempted to rob a department store, according to law enforcement officials.
Wall says Cinelli never should have been released.
"He had a number of life sentences that should have been considered by parole, and when you combine those I would not have seen Cinelli as a good candidate for parole and I would not have voted to parole him," he said.
Wall says he agrees with the reforms Patrick proposed. He outlined a high standard for the system.
"What I've learned in public safety and criminal justice is that it's not good enough to have something that's good," Wall said.
As a district attorney, Wall has prosecuted many of the criminals that could come before the Parole Board. He promised to separate himself from any such cases.
"Any case I personally handled as the prosecutor in a plea or trial, I would certainly recuse myself from that."
The Governor's Council must vote on Wall's nomination to the board.
This program aired on January 14, 2011.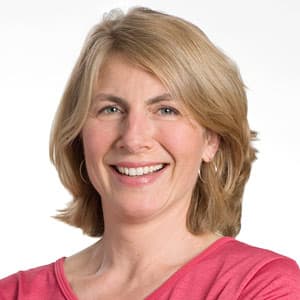 Sacha Pfeiffer Host, All Things Considered
Sacha Pfeiffer was formerly the host of WBUR's All Things Considered.