The Emotional Toll Of A Race-Against-Time Organ Donation
This article is more than 10 years old.
All the doctors agreed. There was no question that the patient, a 54-year-old man, was going to die.
He'd suffered a stroke as a result of cardiac arrest. His brain injury was irreversible. His heart rate was dropping — fast. His family had been told there was no hope. Still, for a mix of complex reasons — denial, grief, overwhelming love, miscommunication — his daughters couldn't fathom why their father was being rushed from the intensive care unit, where earlier, the family had hoped doctors could rescusitate him, to the operating room, where a team of transplant surgeons waited to remove his kidneys and pancreas before the organs ceased to be viable for donation.
A sense of urgency was in the air, according to nurses who were there, and though by all medical measures the patient had no chance of recovering, his dying, erratic heartbeat still registered on the cardiac monitor as he was whisked toward the operating table where his organs would be harvested.
"The daughters kept saying,'This is so wrong, this is so wrong,'" said nurse Jo Fontaine, a case manager who was there.
When The Heart Stops
We hear most often about organ donation after brain death, when neural activity stops. But there is another form of donation: after cardiac death, when donation occurs after circulatory and respiratory functions cease. As demand for organ transplants has increased, donation after cardiac death has been rising rapidly, now comprising about 35% of donations in New England and 11% nationally. The trend has helped increase organ supply — but brings with it different types of challenges.
At Norwood Hospital, where the 54-year-old man died in September, organ donation after cardiac death was something new for the staff. None of the ICU team had ever experienced this type of race-against-time donation. The entire episode was so fraught that several of the doctors and nurses involved in the case agreed to come together on a recent Monday afternoon and discuss their intense emotions.
"I wasn't ready," said Oscar Le, a critical care doctor who was involved in the case. "The healing process that we usually go through when a patient dies, we couldn't go through it in this case. We had five minutes. When you go home, you go home feeling a little empty."
Dr. Le said that this patient and his family "did not have the kind of death" any of us hope for.
More Compassionate Care
Dr. Le's comments before a crowd of about 50 doctors, nurses and other hospital staff were part of a professional venting session known as "The Schwartz Center Rounds."
Established and subsidized by The Schwartz Center for Compassionate Healthcare, a non-profit that educates medical providers on how to infuse more humanity and understanding into caring for patients, the Center encourages hospitals to choose cases that "haunt them." Providers are encouraged to speak freely about their emotions — a rare occurrence — and discuss ways to improve the system. I was allowed to to observe the session in Norwood.
Even though the staff agreed that standard protocols were followed in this case, and the patient's wife had wholeheartedly signed the organ donor consent form, the staff described an overwhelming feeling of loss and sadness after the man's quick transition from patient to donor. There was no time for the wife to lie down and say good-bye to her husband, nor for her to slip the wedding ring off his finger. (Though it was recovered later, by the medical staff.)
Dr. Le said that a patient who will undergo organ donation after brain death generally remains hooked up to machines that maintain circulation and the integrity of major organs, giving loved ones more time to deal with the reality of death, begin the grieving process and say good-bye.
Ninety Minutes To Die
In donation after cardiac death, the process and time constraints are different: a patient who is removed from all life support must die within about 90 minutes, otherwise the organs become unusable for donation. If the patient does die within the time window, doctors must wait a full five minutes after the heart has stopped beating, to make sure it doesn't restart. At that point, death can be officially declared by a doctor, who then hands off the patient to a separate transplant team. Surgeons generally have less than an hour to remove the needed organs.
The 54-year-old man at Norwood Hospital began to expire immediately after being removed from the ventilator, IV fluids and other life-support measures. His heart rate slowed precipitously, and he began turning blue.
But nurses involved in the case said they suspect that his family may have been confused or simply overwhelmed by some of the facts presented by representatives of the New England Organ Bank, who had explained the process of donation after cardiac death beforehand. "It's possible that the family latched on to that 90 minutes," said Norine Leaver, an ICU clinical nurse specialist, "and thought that they would have 90 minutes with the patient once life support had been withdrawn."
A Beat On The Monitor
But since the man was dying so quickly, the rush began. After his heart stopped, but while the 5-minute clock was still ticking, surgical nurses "hovered around his room" according to Leaver, and other staff began to whisk him toward the OR to harvest his organs. Again, there was more confusion: the family was told doctors must wait a full five minutes with no heartbeat to declare death, and yet, they could see some activity on the monitor. To the trained eye, this "agonal" or "idioventricular" rhythm means death is imminent, but not to the daughters of a dying father. "They didn't quite grasp that," Leaver said.
I spoke to an expert on transplantation and organ donation, Dr. Francis Delmonico, a surgeon at Massachusetts General Hospital and the medical director of the New England Organ Bank. I described the deep emotions of the team at Norwood Hospital, and was surprised by his response. He said if the process of donation after cardiac death is "well-understood" by the medical professionals involved, "I don't see anything that should be emotional here."
Yes, Dr. Delmonico said, when you lose a patient under any circumstances, it can be emotional, but there should be nothing different about the end of this man's life: he was clearly dead, the consent to donate had been clearly given, and the greater good — potentially saving another person's life — was also clear. He reminded me about the critical need for organ donors: There are about 72,000 patients awaiting transplants and only 12,000 donors per year.
But death rarely unfolds so neatly. And the question in Norwood was whether this family's experience of death was somehow compromised.
A Tsunami On The Horizon
"It was sort of like being on the shore seeing a tsunami come in," said Joanna Capparella, a neurologist assigned to the case. She said certain expectations held by the family made the situation especially thorny. For instance, the patient's wife had recently been in a serious accident and suffered a brain injury, but against the odds, survived. "She couldn't understand how she came out of it, but why her husband couldn't survive," Dr. Capparella said. "You could feel her anger, like 'How dare you imply that my husband won't survive?"'
And from the nursing staff perspective, relinquishing the role of caretaker once the transplant team took over was difficult, and almost unnatural. "I don't give up control well," said Cheryl McKim, a nurse in the ICU for more than 20 years. "If I've bonded with the family, I'm the face they know — It's hard for me to give that up." McKim said she understands why the the ICU staff and the organ bank representatives have to keep clear and separate lines of contact — "So we don't look ghoulish" — but she doesn't necessarily agree with the protocol.
One of the other complicating factors was that the patient and his family were from Texas. He had been in Massachusetts only about a month at a temporary IT job before slumping over at his desk — the beginning of the end. So there was a pervasive sense that this family was not on their home turf, the nurses said. Still, McKim did what she could. For example, the patient's wife was upset that she didn't have a bible. "So I sent someone to the local hotel to steal one out of the room," McKim said. (This account was later disputed by other staff of the Catholic hospital.)
Crying Home
Most of the participants in the Schwartz Rounds agreed that talking about the case — even months after the fact — was a relief. For one thing, because organ transplants are not actually performed at Norwood Hospital, providers never see the upside of their efforts, that is, a life saved. The staff here experience only the tough part. Still, one nurse who was deeply involved in the case didn't attend the Rounds. And while another nurse phoned the family after the incident, no one called back.
At the end of the panel, several nurses gathered and talked about ways to make things better next time — clearer communication, more comprehensive debriefing. But this case clearly haunted them.
After cremation arrangements had been made, and the family found a flight back to Texas, Jo Fontaine said simply: "I cried all the way home."
(A 2011 Favorite)
This program aired on February 4, 2011. The audio for this program is not available.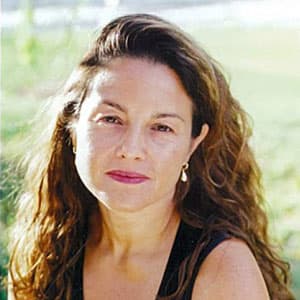 Rachel Zimmerman Health Reporter
Rachel Zimmerman previously reported on health and the intersection of health and business for Bostonomix.