Sanofi CEO Wants To Maintain Genzyme's Identity
This article is more than 10 years old.
You'd think that when the fourth-largest drug company in the world buys a smaller one, it would announce the deal at its headquarters in Paris.
But on Wednesday the CEO of French drug maker Sanofi-Aventis came to Cambridge to smile for the cameras with the head of Genzyme.
Some jobs could be lost as a result of the buyout of the Cambridge bio-tech company Genzyme. But Sanofi CEO Chris Viehbacher says his goal is to keep Genzyme Genzyme.
Viehbacher won't say how many jobs will be affected due to "operational efficiencies." But at a news conference in Kendall Square, he said his company is not paying $20 billion to undo the bio-tech business that Genzyme has created over three decades.
"We would be nuts to throw that huge value away," Viehbacher said. "The Genzyme name at the top of this building is going to be there tomorrow and one year from now and five years from now."
Some 4,500 work for Genzyme in Massachusetts.
"What we are trying to do as a business is create sustainable growth," Viehbacher said. "And you build sustainable growth through know-how."
Know-how that is here at the company's headquarters in Cambridge, and at the research universities in the surrounding area.
Sanofi's only the latest drug company to expand and hire in the Boston area, where universities and research hospitals are spinning out ideas for new therapies. Sanofi's head of R&D, Elias Zerhouni, says his company had to come to Cambridge.
"And the reason is very simple. Unless you have access to the best people very quickly, you can't really pursue bold breakthrough strategies. The cluster where that happens more often than anywhere else is right here," Zerhouni said.
It's why Sanofi paid a premium price for Genzyme. It will also pay out billions more down the line, depending on how well some of Genzyme's up-and-coming drugs sell. Sanofi must have felt it had to get creative to get the cutting-edge company.
Viehbacher says Genzyme will operate as the rare disease center for the French company. Genzyme's longtime CEO Henri Termeer will stay on for two years to see the merger through.
The negotiations, which took some nine months to complete, were finalized Wednesday. It's the second-largest buyout in bio-tech history.
Earlier:
This program aired on February 16, 2011. The audio for this program is not available.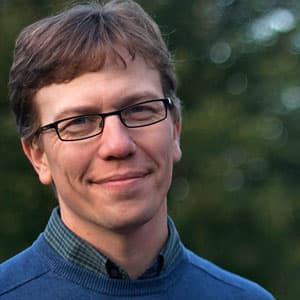 Curt Nickisch Business & Technology Reporter
Curt Nickisch was formerly WBUR's business and technology reporter.